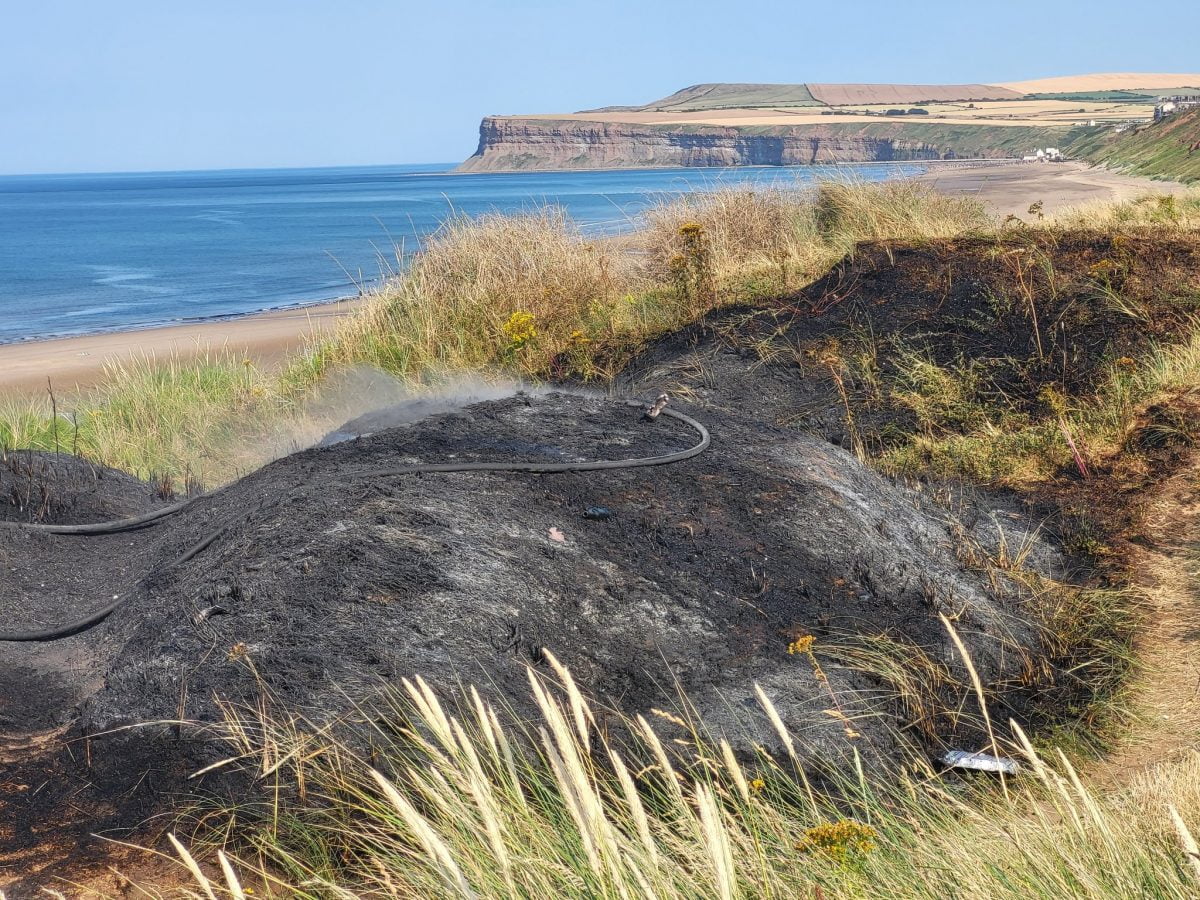 Only temperatures should rise this summer and not the number of fires, warn Cleveland Fire Brigade.
The plea to take the heat out of one of the busiest times of the year comes with a campaign to clampdown on arson and accidental fires in outdoor spaces.
We know that many will be making the most out of the weather, and we would like to remind our communities that even the smallest fire can get out of hand, quickly. Most fires in the open are avoidable so the Brigade is asking you to help reduce your risk of fire and enjoy the summer safely.  
Last summer, crews were called out to more than 300 deliberate fires, with grasslands, rubbish, and wheelie bins being the 'top' fuel for fires. These types of calls divert our resources away from emergencies where lives may be at risk. The latest figures show there were 4,312 deliberate fires across Cleveland in 2021/22, costing the local communities £14.5m.* We are asking everyone to take care, clear-up after picnics and store rubbish away to make it difficult for the mindless minority who start fires.
Robin Turnbull, Area Manager – Prevention, Protection and Engagement, said: "With the longer days, warmer temperatures, and the summer holidays, many more people are out and about. We just want people to take extra care, especially within open areas and outdoor spaces as they will be tinder dry. We would also like to remind our communities to take pride in their local area by removing potential fuel for a fire and be 'wildfire aware'. In essence, say no to setting fires and work together with us to help clampdown on fires this summer."
Simple things like only putting your wheelie bins out on the day of collection and bringing them back in as soon as possible can help. As well as reporting fly tipping to your local council and anti-social behaviour to the Police on 101 or CrimeStoppers on 0800 555 111.
There is also added risks of fires starting from barbecues, lit cigarettes, glass bottles, so please discard of these materials responsibly. Do not have BBQ's in open grassland areas as these can easily ignite and cause widespread damage, affecting wildlife and the environment.  Be mindful of having a BBQ in your garden and remember BBQ ashes, should never be dumped in the bin. Also, do not be tempted to burn any waste and use your local authority waste collection and recycling services instead.
If you are a parent or guardian, you can help us by discussing fire safety with young people and ensure they are not carrying lighters or matches. We all need to work together to tackle arson – it is everyone's problem.
The public can help by:
*The costs of deliberate fires include Brigade call-outs and attendance, and costs to the wider community through damage, repairs, loss of business & productivity, insurance and council funding. (Source: Office of Deputy Prime Minister Economic Cost of Fire Estimates)
| | | |
| --- | --- | --- |
| Area | Deliberate Fires 2021/22 | Costs |
| Middlesbrough | 1,587 | £5.3 |
| Redcar and Cleveland | 1,065 | £3.6 |
| Stockton | 797 | £2.7 |
| Hartlepool | 863 | £2.9 |