Firefighters in Cleveland Fire Brigade are some of the most respected members of the community. Although you will respond to emergency incidents, protect people and property from fire and other dangers, you will spend much of your time preventing fire and keeping people safe.
We are active on Social Media and post recruitment information for firefighters on Cleveland Fire Brigades Facebook, LinkedIn and Twitter, pages.
In addition to whole time firefighters we regularly recruit On-Call firefighters who are members of the community paid to provide an on call service responding to emergencies, find out more about On-Call firefighters.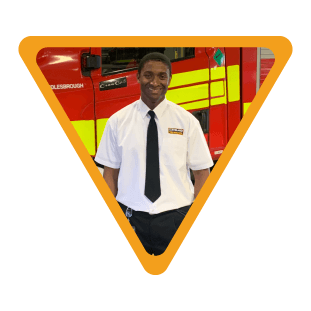 Nathan Taylor
Watch Manager, Middlesbrough Community Fire Station
"It's such a varied and rewarding role in which you are constantly challenged. It's a continuous learning process which offers you the opportunity to help people in so many different ways. The shifts are ideal and have allowed me to be there for both of my kids when needed. I've been able to take the kids to school and pick them up without the need for breakfast and afterschool clubs. I'm able to attend parents' evenings, school events such as sports day, athletics and play days."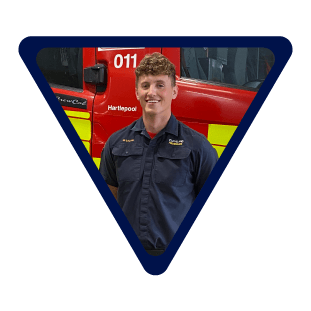 Kieran Salvin
Firefighter, Hartlepool Community Fire Station
"I never wanted to do a nine to five job as I always wanted one where things could always change in an instant. I was delighted to be accepted to join the Brigade. The training is hard but very rewarding, it certainly helps you mature in such a short space of time. You are working with people with ambitions and who want to help you learn and progress. It is the best job I have ever had. Every day is different."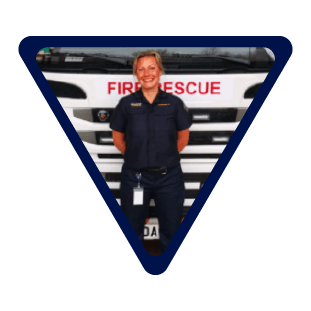 Victoria Henderson
Firefighter, Redcar Community Fire Station
"It is a fantastic job and I love every minute. The variety is also very appealing. I come into work every day not knowing what I will be faced with. It could be anything from house fires, road traffic accidents to educating children in schools All in all being a firefighter is a great job. I have always been accepted, supported and had the chance to learn new skills. It is a challenging but very rewarding career."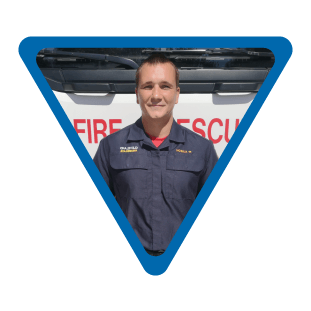 Ethan Allison
Firefighter, Thornaby Community Fire Station
"I found out I had been selected for the training course when I was on honeymoon in Mexico last year. It was great news. I successfully completed the training, which is hard but a great experience as you learn new skills. It is something I have always wanted to do and there is certainly a great sense of pride knowing you are helping others. I am from Thornaby and this is my local community."
Useful links