Cleveland Fire Brigade is committed to providing a culture of equality, diversity and inclusion (EDI) in all aspects of our work, and in all our services to the community.
We strive for a service that is equal, fair, respectful, and reflects the diversity of the communities it serves. We will create a work environment that is free from unlawful discrimination, harassment and victimisation for all. We aim to create a working environment that is values its employees for their individuality and are safe and secure.
We work to promote equality in relation to all the protected characteristics identified in the Equality Act 2010 and adhere to our public duty (Public Sector Equality Duty) to consider how our policies and decisions impact people who have protected characteristics under the Act.
To meet this we are required to: publish information annually to show compliance with the Equality Duty and set and publish equality objectives every four years. When publishing the above information we must show how we are working within the three aims of the Equality Duty to:
eliminate unlawful discrimination, harassment and victimisation
advance equality of opportunity between different groups who share a protected characteristic
foster good relations between different groups of protected characteristics
If you would like more information, contact HR 01429 874019 or email hr@clevelandfire.gov.uk. If you would like to join our passionate workforce or become a volunteer please visit our Careers and Volunteer pages.
Equality Impact Assessments (EIAs) help us improve the services we provide for our community and the working lives of our staff. They allow us to assess the impact of our policies or services, helping us to eliminate or mitigate against any adverse effects these may have. If you would like a copy of an Equality Impact Assessment please email hr@clevelandfire.gov.uk.
Accreditations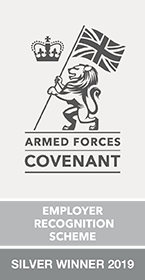 Useful Links