Providing one of the best emergency response and prevention services in the UK fire and rescue sector, Cleveland Fire Brigade is always looking for dedicated and committed people to join our team.
All our employees are directly involved in supporting Cleveland Fire Brigade to achieve its goals of safer, stronger communities; a proud, passionate and professional workforce and efficient use of resources.
We are an Equal Opportunities employer and aim to ensure that our workforce is representative of the communities we serve. We understand that having a workforce which is made up of those from the wide range of communities, localities and backgrounds will enable us to offer the best possible service through strong community links, better understanding of our communities and providing opportunities for all.
We particularly welcome applications from individuals from Black or Minority Ethnic Backgrounds (BME), those who identify as Lesbian, Gay, Bisexual or Transgender (LGBT) or those who consider themselves as having a disability as defined in the Equality Act 2010, as these groups are currently underrepresented within our workforce.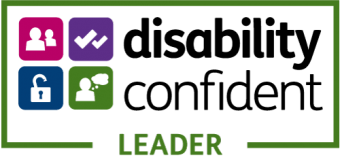 Cleveland Fire Brigade has been recognised as a Disability Confident Leader, demonstrating our commitment to supporting people with disabilities in the workplace. We will ensure that our recruitment process is inclusive and accessible, providing reasonable adjustments as required and support any existing employee who acquires a disability or long term health condition enabling them to stay at work.
Useful Links
Equality, Diversity & Inclusion
All our vacancies are advertised on NorthEastJobs