Help and advice
Having a fire in your home can be a scary experience – here is some advice on what to do once the fire has been extinguished and the fire officer in charge has given you the all clear.
Emergency Help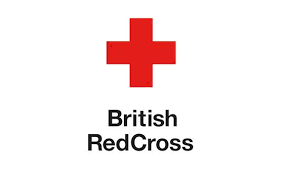 The British Red Cross have trained volunteers across Cleveland to help people in a crisis. This ranges from fire and flooding to power cuts, burst pipes and evacuation. They can provide a temporary place of safety, refreshments, blankets and clothing and organise emergency accommodation, support with pets and signpost to other support available. If you require immediate assistance please let our crews know or call us on 01429 874063 and our Fire Control Room will make contact with the local branch of the British Red Cross. www.redcross.org.uk/about-us/what-we-do/uk-emergency-response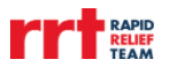 The Rapid Relief Team can provide emergency food and refreshments www.rrtglobal.org/gb/
Actions to take after a fire
Secure your property
When the emergency services leave, you are responsible for the security of your property. Your insurers will expect you to make sure your home is secure. If you intend to leave your property unattended:
Lock all windows and doors, if it is safe to do so
If windows/ doors require boarding up contact a contractor
Remove valuables/important documents, if safe to do so
Contact your local Police to make them aware that your property will be empty, or access unsecured.
Contact your insurance company
Following a fire, it's advisable to contact your insurance company as soon as possible. If you are a tenant contact your landlord or managing agent. It is their responsibility to arrange all repair work.
Gas, electricity and water supplies
Utilities may have been affected and been turned off or disconnected. Under no circumstances should you attempt to reconnect or turn on utilities yourself unless qualified to do so. Contact your gas and electricity supplier to arrange reconnection.
Is the building safe to re-enter?
Do not re-enter a building until informed by the Fire Officer that it is safe to do so. You will be advised of any apparent defects. In cases of structural damage, a Local Authority Building Inspector may be required to advise on the safety of the building.
Health
Breathing in hot smoke can cause physical harm which you may only notice after a number of hours. Use the NHS website, see your doctor or, if advised by a medical professional, go to a hospital if you feel unwell after a fire.
Cleaning up after a fire
Before starting to clean, make sure you consult your insurance company. They may want you to use their preferred professional cleaners. If you are cleaning up yourself, much dirt and soot from a fire can be washed off using soapy water. You might need to wear personal protective equipment like gloves and a mask.
There are a few areas of clean up where you need to be careful:
Electrical appliances – any appliances that may have been in contact with fire, water or steam shouldn't be used until an electrician has confirmed they are safe to use.


Food – throw away any cans that have bulged or are dented or rusted. Never re-freeze food that has thawed or partially thawed.
Lost documents – contact your insurance company who will issue duplicate documents. Contact your bank or building society about replacements of any documents or cards needed.
Visit GOV.UK for advice about replacing lost or damaged passports. Contact your doctor or the local hospital about any medical records or prescription needs.