When you call 999 and request the Fire and Rescue Service who is there to help?
Emergency calls are taken by our team at our Control Room in Hartlepool. Control is open 24 hours a day. As well as taking and responding to 999 calls, they make sure the right vehicles go to the right area.
The department is responsible for:
Taking emergency/non-emergency calls from a range of sources
Mobilising of resources i.e. Firefighters and the engines
Maintaining communication with crews throughout an incident
Mobilising additional resources including equipment as required
Maintaining data on Fire & Rescue Service operational resources
Liaising with other emergency and non-emergency agencies
Recruitment Process:
Role Related Assessment – a practical assessment which assesses your ability to effectively communicate with an individual whilst documenting relevant information. This will take the form of role play, you will assume the role of a call handler taking emergency calls from members of the public. You will be required to extract relevant information from the callers whilst documenting this via a keyboard onto a screen.
All job openings are posted on North East Jobs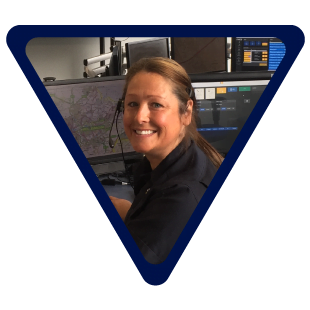 Bev Fowler – Fire Control
"Working in Control as part of the Fire Service is exciting…no two days are the same! Every shift is different, from a house fire with persons reported as being inside to maybe a chemical spillage, no matter what type of incidents are occurring on your watch you remain poised, calm under pressure and patient. There's a great family feel and camaraderie among the watch as we go through life's ups and downs together as well as exciting and sometime pressure filled times in the control room."
Opportunities for On-Call Fire Control Room Operators
These staff work on a standby basis and provide periods of cover during which they may be called upon to report for duty.
This is an exciting opportunity for individuals wishing to work part-time in a challenging environment and support us in keeping the people of Cleveland safe. Job share is available.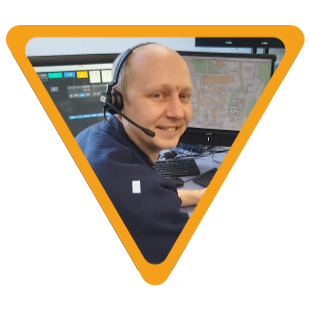 Dave Gormley – On Call Fire Control and Paramedic
"Control is a great job, it is very rewarding, its not just about taking emergency calls, but being able to help keep the public safe with booking Safer Homes and Stay Safe & Warm visits. This sits well with me as it is about looking after people."
Any questions? Contact our HR Department on 01429 874021 or via recruitment@clevelandfire.gov.uk