Work experience placements are available which provide a great opportunity to gain a valuable insight in to the work of the Fire Brigade.
We offer the chance to experience roles in a variety of departments which can help influence your education choices and career pathway. Placements are usually a week long and are designed to provide you with an insight of a variety of functions across the Brigade.
All placements are based at our Training and Administration Hub in Hartlepool. Whilst we cannot accommodate work placements in our fire stations, we try where possible to include station visits in the week's programme of activities.
You will have the opportunity to shadow and observe real work situations. You can observe professionals at work, ask questions about their job roles and gain an understanding of how each department fits together within our organisation.
We can take applications from students in their last two years of compulsory schooling, or from students taking post 16 placements. This should be as part of an organised work experience placement programme. Please note that we are limited to one placement in any one week therefore at busy times of the academic year such as June / July we will not be able to accommodate all requests. Our ability to support any placements is subject to organisational activity.
Work Experience feedback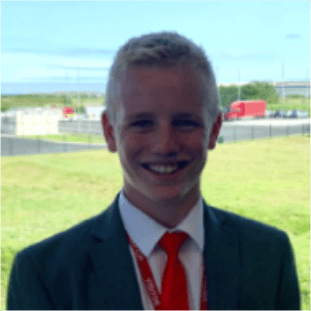 Oliver, 15
"I had one of the best weeks of my life and I really appreciate how nice all the staff are and how they made me feel really welcome. It has been really inspiring and thank you for the opportunity and I can't wait to apply to become a firefighter."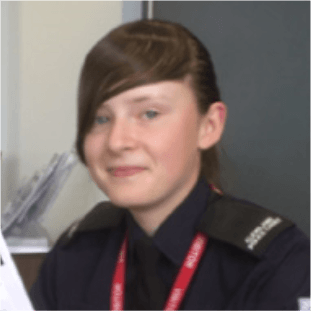 Emily, 14
"My week was absolutely amazing, and I now know that the fire brigade isn't just about fighting fires! I wish I could have stayed for longer and was sad to leave but it was experience I will never forget and will be forever thankful for the opportunity to work alongside Cleveland Fire Brigade!"
Cleveland Fire Brigade has signed the Armed Forces Covenant and has been granted the Silver Award under the Defence Employer Recognition Scheme. We employ a number of previous Armed Forces Personnel and we welcome applications for work experience from current members of the Armed Forces who are in the process of leaving service and are considering alternative careers.
Agencies, established organisations and disability groups look to employers to support people who have a disability in a range of activities such as supported placements, work preparation and pathways to work. We are happy to receive applications from these organisations in relation to supported work experience placements.
We are an inclusive employer and welcome applications from across our diverse communities.
How to apply: To request an application form email us at hr@clevelandfire.gov.uk