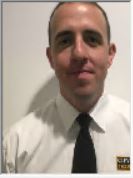 District Manager
Dave Love
Station Details
Trunk Road, Redcar, TS10 5BW
stnd@clevelandfire.gov.uk
01642 777640
Redcar Community Fire Station and The Fire Escape is the Community Hub for the Redcar and Cleveland District.  Redcar is a wholetime fire station which operates a 24/7 emergency response service. This means firefighters work on station in a shift pattern of four watches.
Our Hubs are where our community safety staff and firefighters work together to provide a one-stop-shop of all our services. This means our teams are working for the community, in the heart of the community.
The services we provide from the Hub include:
Community facilities for hire
24/7 emergency response
The Fire Escape – Community Facilities for Hire
This is a great community facility and a centre to inspire local young people to aim higher and achieve greater success from life. Members of the community are able to hire the facilities – you'll find more information here. To book a room for a community activity you can call 01642 777645 or email thefireescape@clevelandfire.gov.uk.
On-Call drill night is Tuesday 6.00pm – 9.00pm – book by contacting Steve McCallister on 07802699765
Interested in becoming an On-Call Firefighter?
Location