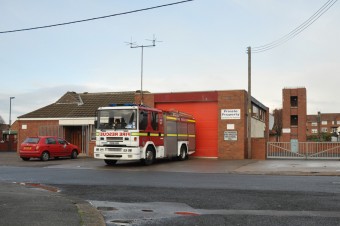 Loftus Fire Station operates 24/7 but uses retained firefighters living within 5 minutes travel time of the station. Retained firefighters usually have other jobs in their local community but respond to emergency calls when needed.
Loftus Fire Station is one of four part-time stations covering the village of Loftus and parts of east Cleveland, which is made up of approximately 17499 hectares and includes a population of 47020. This equates to 69% and 35% respectively of the totals for the borough of Redcar and Cleveland. The area contains a blend of medium to light industry, agriculture and the UK's deepest mine at Boulby potash.
The closely knit communities of East Cleveland vary widely in prosperity. The towns of Saltburn and Guisborough are both relatively thriving, whilst Loftus and the smaller villages such as Skelton have witnessed economic decline and higher levels of unemployment.
Directions