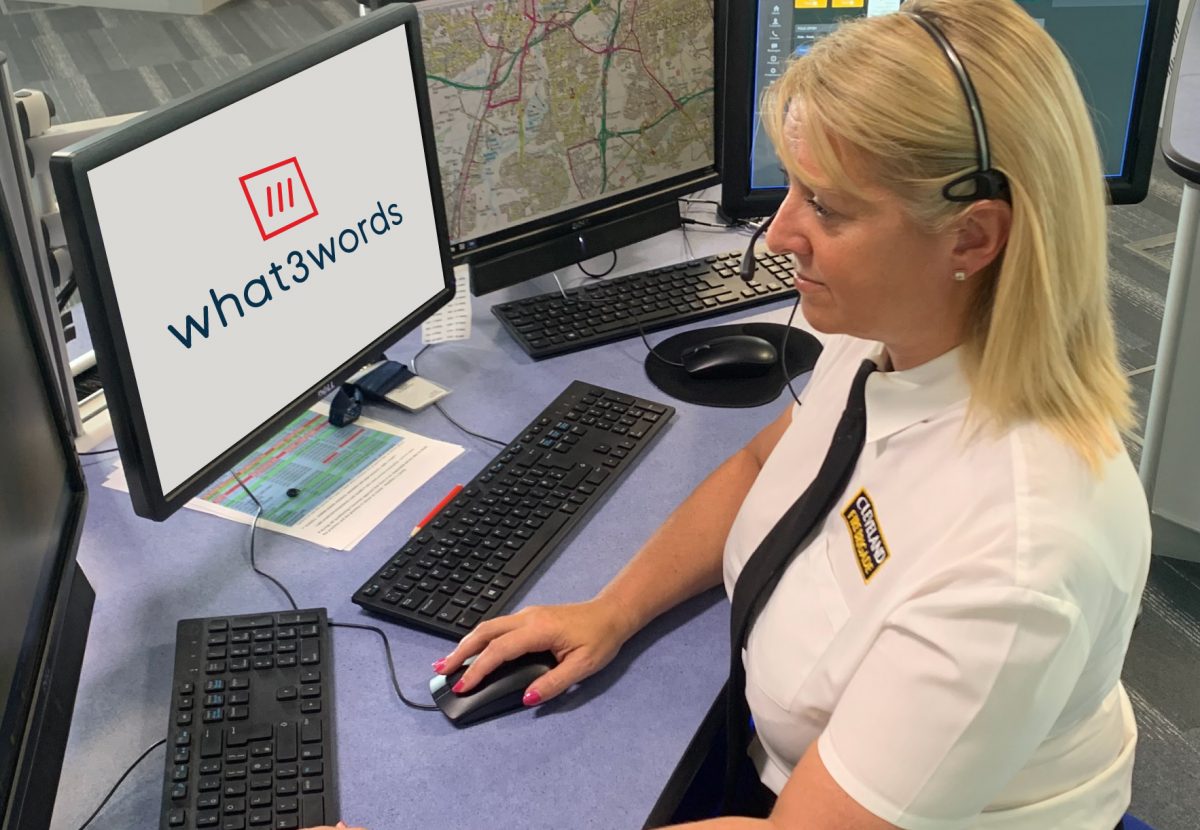 Cleveland Fire Brigade is encouraging the public to download the free what3words app to help make it easier to find you in an emergency.
From Monday 25th July – Sunday 31st July, the Brigade are supporting the #KnowExactlyWhere summer safety campaign to raise awareness of the free what3words app and how it can be effectively utilised in an emergency.  
We have been using what3words since May 2019. It has been used numerous times to help us ensure our resources are sent exactly where help is needed – quickly and efficiently.
what3words has divided the world into a grid of 3 metre squares and each has been given a unique identifier made of three random words. This is known as a what3words address. For example ///grab.wicked.jungle for example, identifies the Brigade's Training and Administration Hub in Hartlepool.
'Where's the emergency?' is one of the first questions you are asked when calling 999 but describing exactly where our firefighters should go can be challenging. Emergencies can happen anywhere, in a field, the roadside, by a riverbank or just outside one of a shopping centre's many entrances. Services often can't detect where you are automatically and dropped pins are difficult to explain over the phone. At best, this is a frustrating drain on resources. At worst, it can mean the difference between life and death.
Earlier this year fire crews from Thornaby and Skelton were able to rescue an individual who had fallen 30 feet down a ravine, after getting their exact location through the what3words app. The unique address provided more accuracy and allowed us to save valuable time in deploying crews to carry out a successful rescue.
The app is free to download for both iOS and Android and works offline – making it ideal for use in areas of the UK with an unreliable data connection, such as beaches, national parks and campsites – which are incredibly popular during the summer months. what3words can also be used via the online map at what3words.com. The app is available in 51 languages and can be used anywhere in the world.
A spokesperson from our Control Room said: "The what3words app has been invaluable, especially in the number of incidents during the recent heatwave. We can quickly pinpoint emergency callers exact location and ensure our resources are sent to the right place. Many 999 callers, who do not have the system are also very willing to download it to help us out."
Chris Sheldrick, Co-founder and CEO of what3words added: "what3words has proven to be a valuable tool, both for emergency services and members of the public. It's useful for organising meet-ups in parks and on beaches, but also provides the peace of mind of knowing that you and your family will always be able to tell emergency services exactly where they are needed."
For more information visit www.knowexactlywhere.com