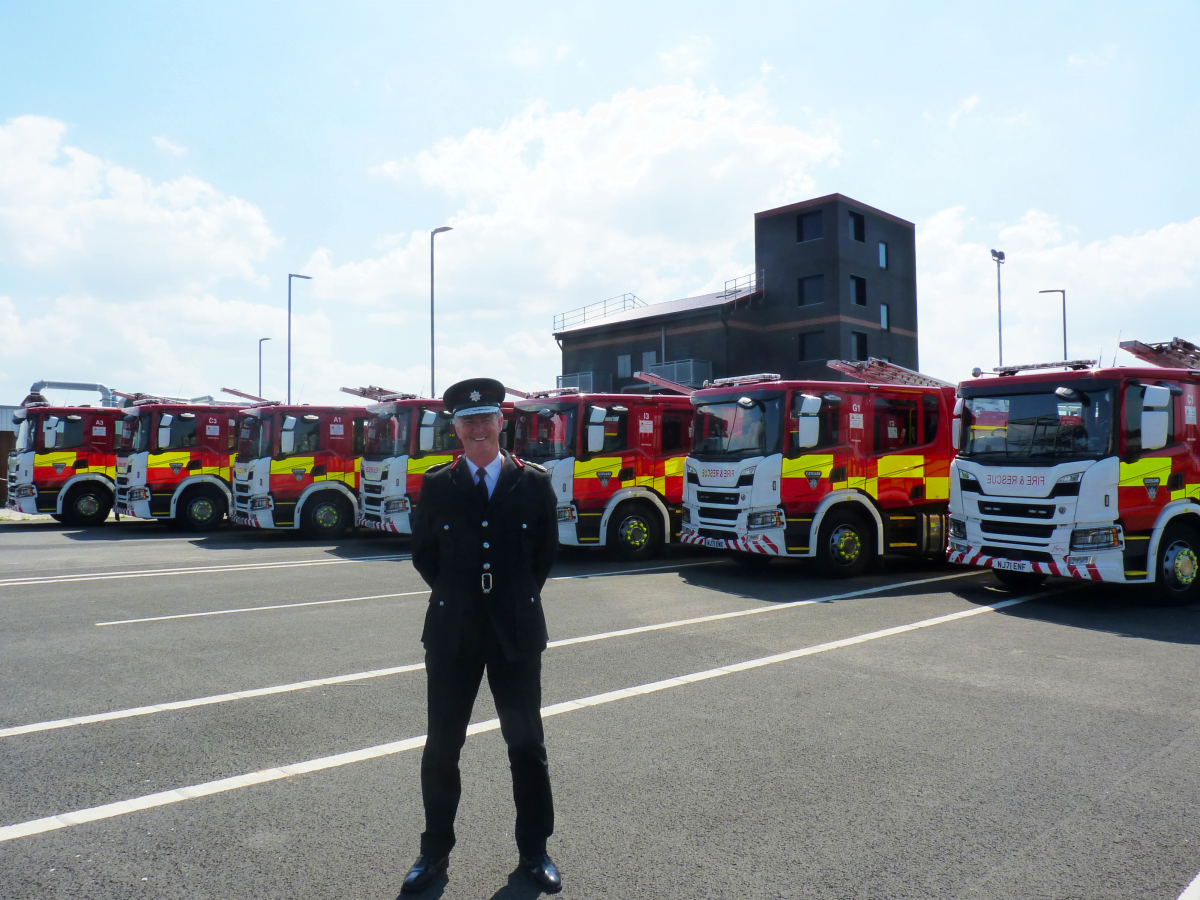 Cleveland Fire Authority's £1.89 million investment into Cleveland Fire Brigade's fleet and equipment will benefit and enhance the service's emergency response to the communities of Hartlepool, Stockton, Middlesbrough, and Redcar & Cleveland through improvement of technology, modern equipment, and the safety of firefighters.
Cleveland Fire Brigade is committed to providing the best possible vehicles and equipment to enable firefighters to respond effectively and efficiently to emergency incidents across the Teesside area. The seven new appliances will be placed at Hartlepool, Stockton, Middlesbrough, Grangetown and Billingham Community Fire Stations.
The new engines will replace existing and outdated vehicles to maintain our life-saving emergency response capability at 21 frontline fire engines. The fire engines will all be fitted with CCTV cameras to record and capture evidence of the rising tide of anti-social behaviour attacks on firefighters.
Chief Fire Officer Ian Hayton said: "I am delighted to announce the additions of the seven new fire engines to Cleveland Fire Brigade's fleet. It gives me great pride to be investing in the very latest fire and rescue service technology and equipment".
"The new engines will ensure the safety of our crews and the local communities we serve is our upmost priority, which is why this investment shows our commitment to having the very best equipment and setting the highest standards in keeping our communities safe".