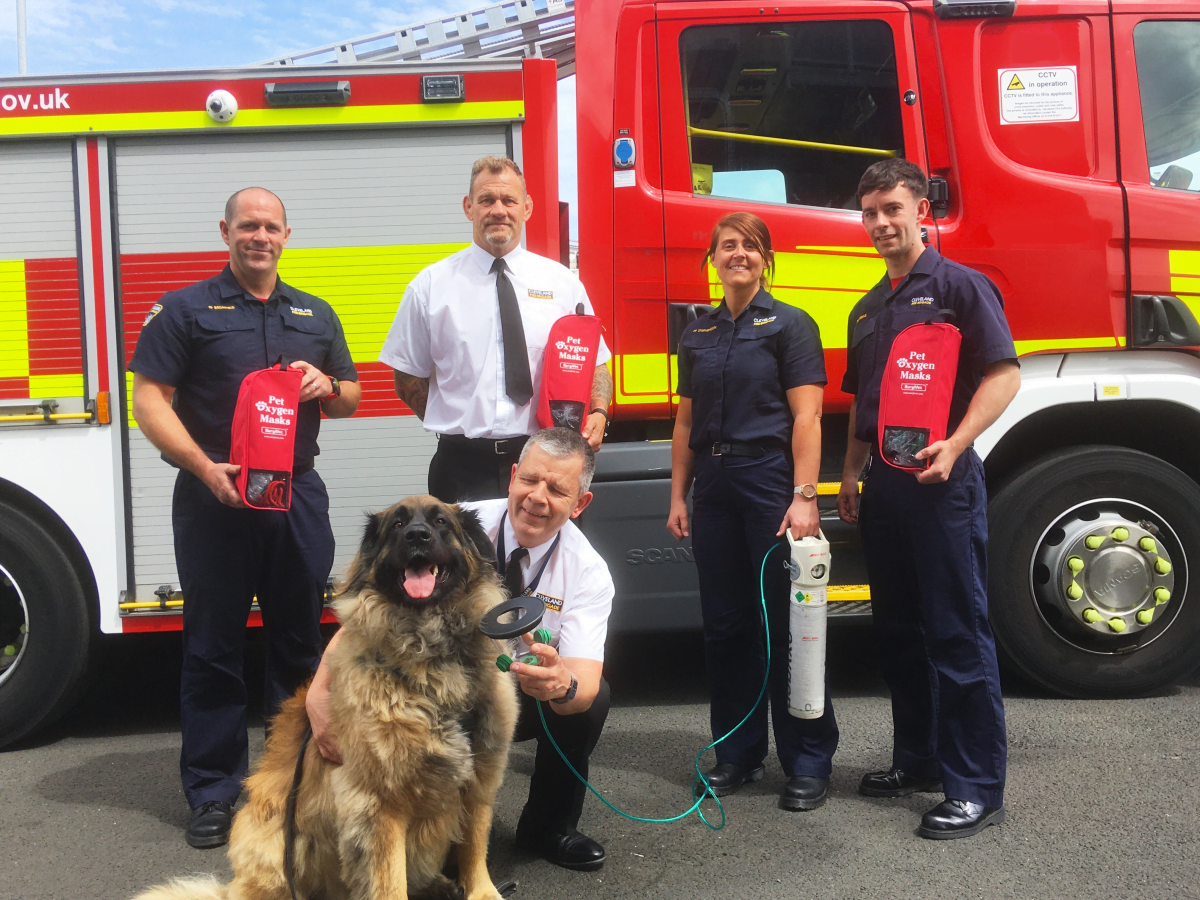 Cleveland firefighters are taking the lead to save dogs and other domestic pets from suffering in serious fires.
All fire engines are now fitted with tailor-made pet oxygen masks to make resuscitation easier and quicker and save them from smoke inhalation.
The idea for the roll-out came from Hartlepool Firefighter Martin Bonner, nicknamed the 'dog whisperer', after he saved a dog from a house fire in the town.
"The dog was lying unconscious outside and I thought I would give it a go and try and save it. We didn't have any special masks at the time, so I just used a normal oxygen cylinder and human mask, started chest compressions, and managed to revive him.
"This gave me the idea that we really should have masks for pets on board. In the event of this happening again it will be so much simpler and faster. They come in different sizes so they will fit over the mouths of everything from the smallest to the largest dog and other animals and are very easy to use."
The masks have been provided by the national charity Smokey Paws who say 40% of households in the UK have pets with more than 40,000 house fires a year. It is unfortunate fact that pets die from smoke inhalation.
They come in three different sizes to look after all pets and cover snouts, noses, and beaks.
Alan Brown, Head of Emergency Response, said: "It is great to have these on board our fire engines. Pets are an extended part of many families, and it would be very distressing to the family to see them suffering. The masks will assist us in delivering resuscitation actions to hopefully help improve their condition, so it'll be very worthwhile."
For more information, please visit: www.smokeypaws.co.uk