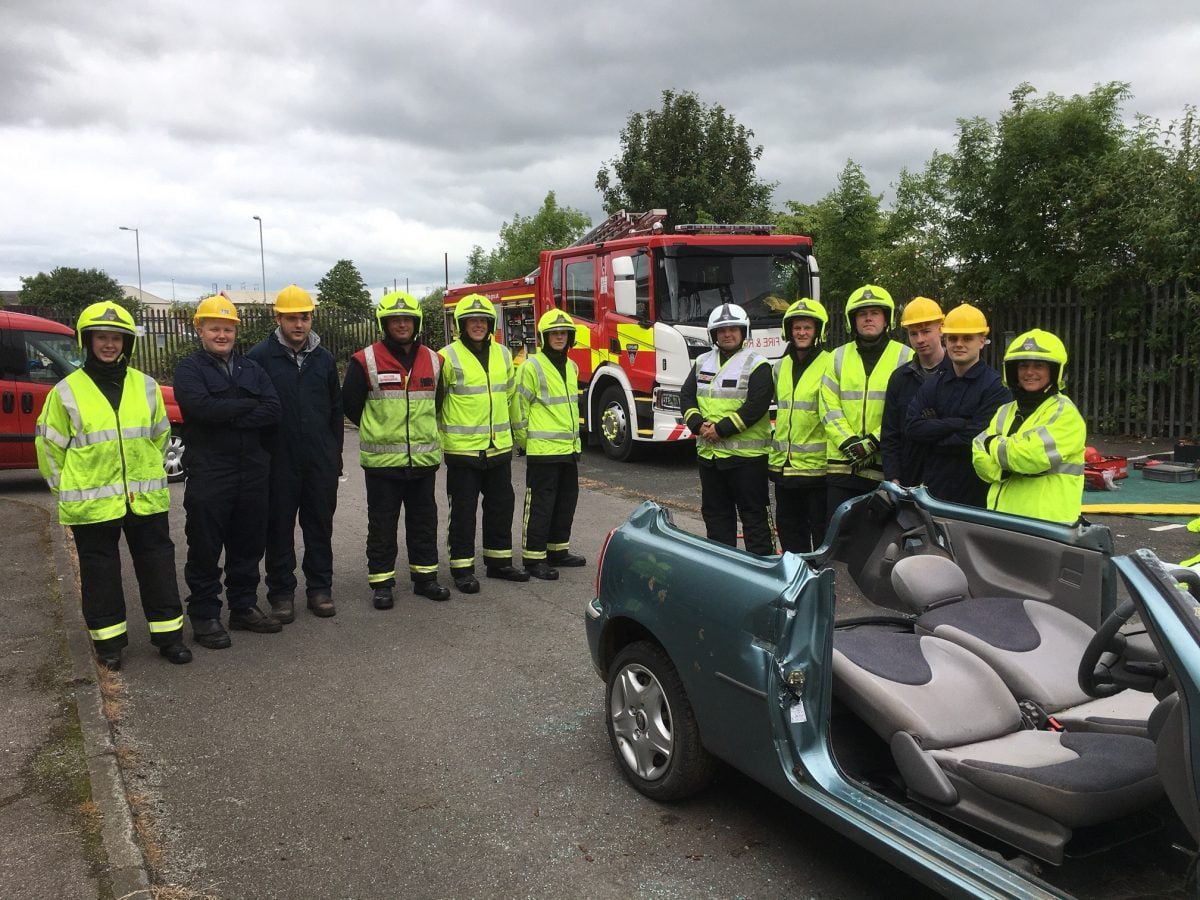 Cleveland Fire Brigade and Cleveland Police are backing a national campaign to get motorists to "buckle up" and follow seatbelt laws.
Latest figures show between 2017 and 2021 there were 27 people across the North East killed in collisions while not being strapped in. A further 105 were seriously injured and 174 received slight injuries. Although being strapped in properly featured in five percent of total casualties on the region's roads, 32 percent of people killed were not wearing a seatbelt – demonstrating the clear link between not being fastened in and the severity of injuries.
Almost half of those who were failing to wear a seatbelt were aged between 17 and 34; and that age group accounted for 44 percent of the people killed. However, a closer look at the figures shows that 17-20-year-olds were actually the highest risk group.
The campaign which is being supported by the National Police Chiefs' Council (NPCC) runs between 6th and 26th June.
Andrew Bright, Learn and Live Coordinator for the Brigade said: "We are reminding all drivers and passengers of the importance of wearing seat belts, it really is a life saver as well as the law. It is also vitally important that young children are securely fastened in correctly in child seats or boosters. The majority of people are sensible and wear a seatbelt every time they get in their vehicle, but the figures show that too many people are risking their lives by failing to buckle up before they set off.
"This timely reminder is targeted especially towards young drivers and passengers, the most at risk group, and comes with the summer holidays just around the corner and more people out and about on the roads."
Cleveland Fire Brigade has teamed up with Cleveland Police to deliver an intensive session in driving and road safety to approx 200 trainees at TTE's Technical Training Centre in South Bank, Middlesbrough on Thursday 9 June.
The trainees will have the opportunity to see emergency services dealing with a staged car crash scene with some of the learners acting as casualties, they will also have an opportunity to see the consequences of not wearing a seat belt using the latest Virtual Reality technology. Cleveland Police's Camera Safety Unit will be on hand to show the technology they use to help make our roads safer and their Forensic Collison Investigators will be giving an insight to their role.
Sergeant Mark Kewley from Cleveland Police said: "We're giving an educational input to younger people in order to raise awareness of the dangers of not wearing a seatbelt and hopefully this may save lives. Whilst this younger age group are at a higher risk, we'd obviously urge everyone to wear their seatbelt at all times; the last thing we want is another death on the roads which could have been easily prevented."
Christopher Weldon, Head of Quality at TTE said: "TTE has an ethos of Health and Safety and students learn about this in the context of the workplace; however our excellent and longstanding relationship with the fire service and police means that our learners also get valuable road safety information from real experts on the front line, which helps to keep them safe and brings home really important messages to them."
For road safety advice, please visit: https://www.clevelandfire.gov.uk/safety/road-safety/