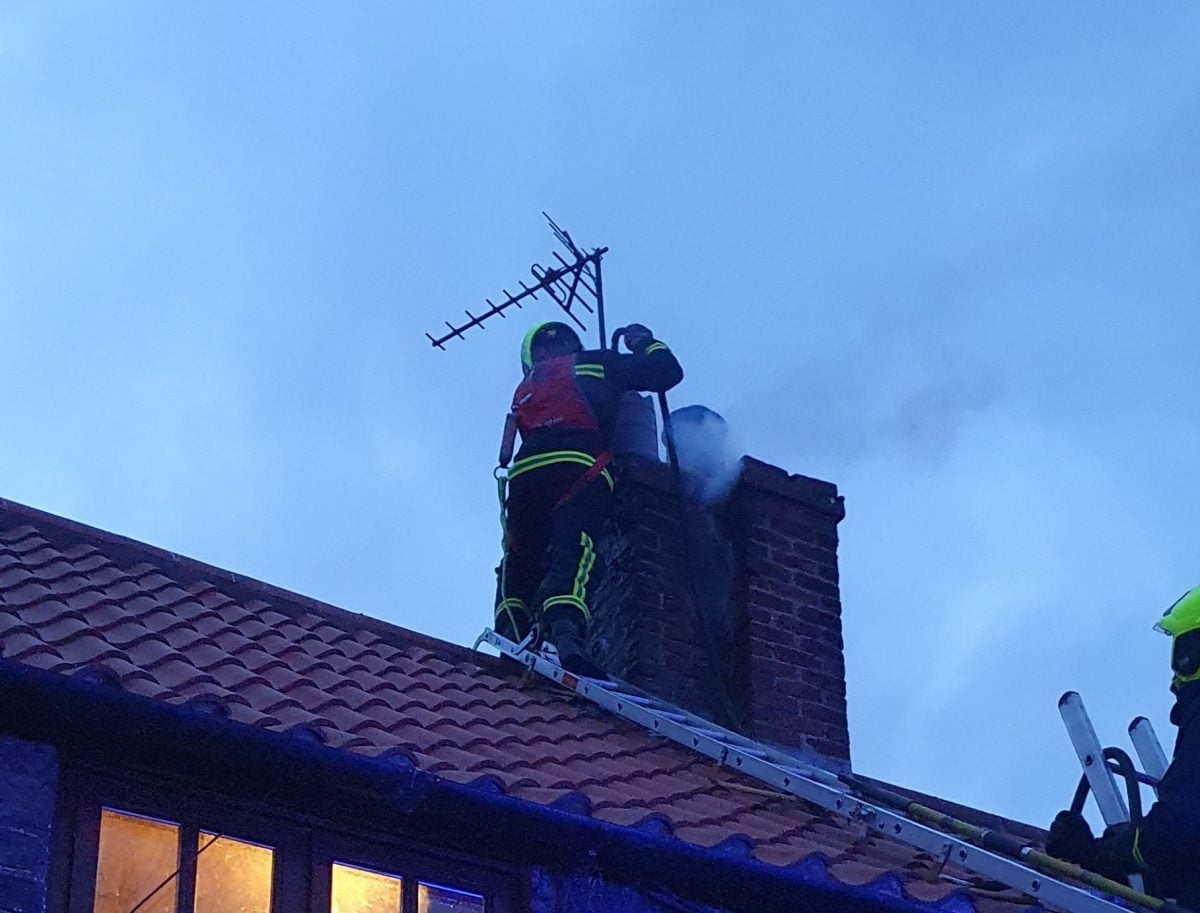 Residents are being reminded to make a clean sweep when it comes to chimney safety and not take any shortcuts in reducing the risk of fire.
Chimneys, flues and appliances should be kept clean and well maintained. Open fires should always have a fireguard to protect against flying sparks from hot embers.
The reminder comes in support of Chimney Fire Safety Week (29 Aug to 4 Sept) and at a time when the cost of living continues to rise and people will struggle to keep warm in the upcoming winter months.
Robin Turnbull, Area Manager, Prevention, Protection and Engagement said: "A fire in the hearth can be dangerous. Chimney fires can spread into your roof space or floor cavity and endanger lives as well as cause extensive damage.
These are difficult times for many people and there may be a temptation to try and keep warm without checking your chimney first, especially if it has not been used for a long time. Your chimney needs to be swept regularly and all appliances well maintained.
Make sure fires are out before going to bed or leaving the house and ensure air vents and air bricks are not blocked. Chimneys that have been lined still need regular sweeping! Use the appropriate fuel for your appliance – some appliances will be suitable for wood only; some are multi-fuel – check your appliance instructions.
Most importantly, don't keep this information to yourself – pass it on to your friends, family, colleagues and neighbours."
It is recommended that you sweep your chimney twice a year and using a quality assured fuel is the key to prevention. Not only does this remove soot and tar deposits, but also gives sweeps the opportunity to check for any problems with the chimney or liner.
Common causes of chimney fires include:
• infrequent sweeping and cleaning
• burning unseasoned wet wood
• overnight burning or smouldering
Warning signs of a fire in your chimney are:
• excessive smoke
• embers falling back into the hearth
• the walls of the chimney breast becoming very hot
• flames from the top of the pot
Chimney Fire Safety Week aims to raise awareness of safe chimney use, including the importance of ensuring that chimneys are swept regularly, are clean and appropriate quality fuel is used.
For more advice please click here.
If you think your chimney may be on fire – get out, stay out, call 999.