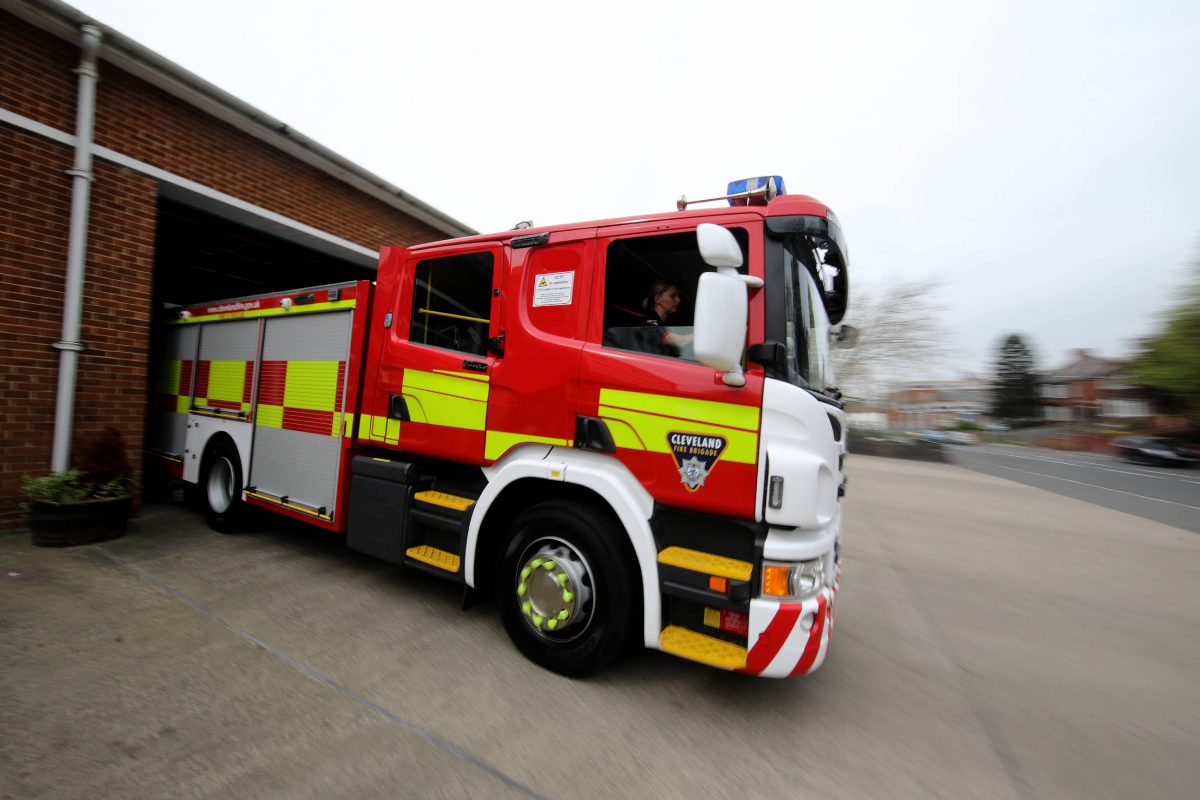 Cleveland Fire Brigade has welcomed the most comprehensive fire service reforms for decades as outlined by the Government.
The Fire Reform White Paper puts increased public safety, improved accountability, and better engagement with the public at the top of the agenda.
Chief Fire Officer Ian Hayton said:"Cleveland Fire Brigade has much to be proud of and is held in very high regard by the public and the partner organisations we work with. Every day, the communities across Teesside can draw confidence from the prevention, protection and 999 response services they receive from the dedicated and highly professional firefighters and staff.
"The government Fire Reform White Paper provides a further opportunity to continuously improve what we do, while building on the fantastic work we see every day. We will embrace the opportunity to deliver even better outcomes for the public".
Cleveland Fire Brigade is one of the top performing fire and rescue services in the country after being rated as "good" in all areas of work by independent inspectors.
Cleveland Fire Authority Chair, Councillor Paul Kirton said: "Cleveland Fire Brigade is building on its good rating from Her Majesty's Inspectorate for Constabularies and Fire and Rescue Services (HMICFRS) in the areas of efficiency; effectiveness and people and is continuing to transform as an organisation to meet the changing future needs of our local communities.
"We welcome the publication of government's reform plans, which set out its vision of fire and rescue services and will work with the Home Office, the Chief Fire Officer, staff associations and partners to ensure that the government's approach reflects the best interests of our local communities, firefighters and the fire sector as a whole."
At the centre of the White Paper are plans to deliver:
Increased public safety by improving the professionalism of the fire and rescue service through modern workforce practices and potentially establishing a College of Fire and Rescue.
Improved accountability through the proposals to transfer fire governance to a single elected individual, overseeing delivery by operationally independent Chief Fire Officers.
Better engagement with the public through the 10-week consultation the government will listen to the views of the public and stakeholders, after which it will finalise its reform programme.
Home Secretary Priti Patel said: "The government's priority is keeping the public safe and the reforms we've set out. will strengthen and support our hard-working fire and rescue services.
"The White Paper will be transformative in how firefighters are trained and will enable fire and rescue services to build on their strengths and leadership".