Residents can get quick home fire safety advice as more people are indoors and the risks are higher during the current lockdown.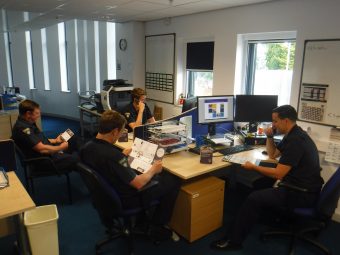 Cleveland Fire Brigade has an online Safer Homes check that you can take to ensure measures are in place in your home to prevent a fire. It will provide you with tailored advice and you can sign up for a more in-depth Safer Homes call or visit if required.
Advice includes having working smoke alarms on every floor, testing them regularly, closing doors at night, and having escape routes planned in case they are needed.
There is also advice about storing wheelie bins well away from danger, not overloading sockets, keeping cooking surfaces clean and not charging mobile phones and other electrical appliances overnight.
Steve Johnson, Senior Area Manager Prevention, Protection and Engagement, said: "We know that many more people than usual have to stay at home during lockdown and this means increased risks. People are working from home so have more gadgets plugged in and they are cooking at home more which further increases the risk of a fire.
The online safer homes check is a quick and easy way of ensuring you are doing everything possible to stay safe. We can then advise on what areas you may need to look at."
Between April and December 2020 we attended 116 accidental dwelling fires, an increase of 5% on the same period the previous year
Figures show you are four times more likely to die in a fire if you do have working smoke alarms.
To access the online check go to www.clevelandfire.gov.uk/safety/home-safety/home-safety-check/
If you do not have internet access then you can call your nearest fire station or our team on 01429 874063 and we can arrange a Safer Homes phone call or visit. We may be able to provide you with a free smoke alarm.