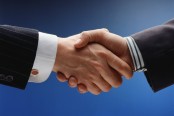 Procurement is the selling of goods or services to the Brigade.
The role of our Procurement Team at the Brigade is to promote best practice and provide a central contact for all issues relating to procurement.
We purchase a wide range of goods and services ranging from general office and IT equipment, to building of new premises, maintenance services for premises, social care provisions and educational equipment and services.
If you would like to do business with us, click here to view all information on our tenders and to sign up to receive notifications of new ones (this link will take you to the in-tend website)
Information
The following questionnaires and documents are published with every Invitation to Tender. They are intended to give us an insight into the type of business we could potentially be dealing with.  Therefore they are evaluated and do contribute to the final score awarded to a particular bid.
Purchase Order terms and conditions:
If you have any questions at all please contact us at procurement@clevelandfire.gov.uk