Redcar & Cleveland District Manager
Steve Walton
ilt;;
The local authority area of Redcar and Cleveland Borough Council is covered by six fire stations, two are whole-time at Redcar and Grangetown, the rest are retained fire stations at Saltburn, Guisborough, Skelton and Loftus. Geographically Redcar and Cleveland is our largest district with densely populated towns and sparsely populated rural areas in 22 wards.
Redcar and Cleveland District is managed by District Manager Steve Walton who is responsible for all Fire Brigade operational activity and business in the District.
The District provides services to one of the world's largest chemical plants, one of the UK's largest ports with deep water facilities, a large steel plant with a re-activated blast furnace, new bio fuel infrastructure as well as covering the Boulby Potash Mine.
It also caters for a wide range of risks from domestic dwellings up to heavy industrial and chemical risks on the Wilton International site. Firefighters could be called to large scale chemical incidents, fight grass fires on moorland, provide support to line rescue teams on the coast, attend mine rescues or deal with animal rescues.
Finally it provides road traffic accident cover to several of the regions busiest roads. All this is in addition to  dealing with the same risks other Districts deal with on a day to day basis.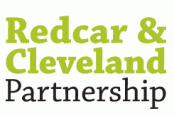 Partnership and community working is well developed within the District at the neighbourhood, ward and parish levels. Neighbourhood groups and forums are also well organised and supported across the District.
Click the logo to find out more about partnership working across the area.
The Fire Stations in this District are: