Cleveland Fire Brigade is asking householders to take extra care when cooking over the festive season.  The plea comes as more of us are expected to celebrate in our own homes this year due to the Covid-19 pandemic.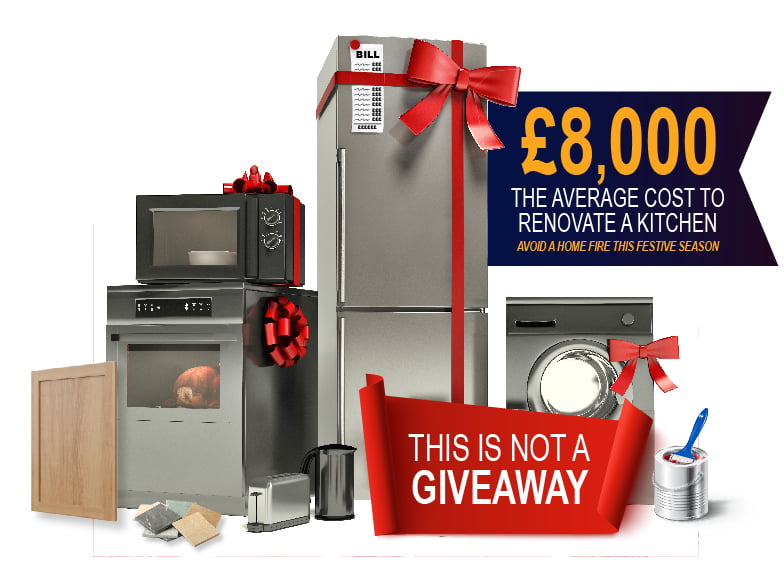 The Brigade has seen a 16% increase in accidental fires in the home on last year, with a particular increase in the Stockton area. The majority are related to cooking. Simple safety tips and being vigilant can greatly reduce the chance of a fire.
The majority of home fires start in the kitchen, making it the most dangerous room in the house. Getting it painted, repaired, refurbished and back in order could cost you up to £8,000, according to national average figures, not to mention the inconvenience.
Steve Johnson, Senior Head, Prevention and Engagement said: "We are asking everyone to take particular care in the kitchen. It only takes a moment to be distracted while cooking – a knock on the door, your favourite film on television or that extra drink in your hand – just a few seconds away from the cooker could end in disaster.
"Enjoy yourselves but look out for all the potential hazards and see how you can minimise the risks. We only want you to decorate your tree this Christmas and not have the expense of having to refit your kitchen due to fire. Leaving cooking unattended or letting dirt build up on the oven or hob can have lethal consequences."
With more people at home and more people cooking who are perhaps not used to doing so, there are a few simple bits of advice that you can follow to keep your home safe:
Dirt – keep it clean, a build-up of dirt and grease on ovens and hobs can act as a fuel to fire
Distraction – if you need to leave the kitchen switch off the oven or hob
Drinking – alcohol and cooking don't mix, fires start when you lose focus
Steve added: "This may seem really straight-forward advice but we have seen an increase in home fires due to dirty ovens and hobs and pans being left unattended. Keeping our communities safe is our number one priority so please help us to help you."
It is also vital to have a working smoke alarm so if the worst does happen you and your family are alerted early and can get out safely. Make sure you dust and test your smoke alarms regularly, you should have one on each level of your home. Call us on 01429 874063 for Safer Homes advice and FREE smoke alarms if required.
You can check the fire safety of your home online by using our Safer Homes check:
www.clevelandfire.gov.uk/safety/home-safety/home-safety-check/
If a fire does start in your home, do not take any risks – Get Out Stay Out and dial 999.