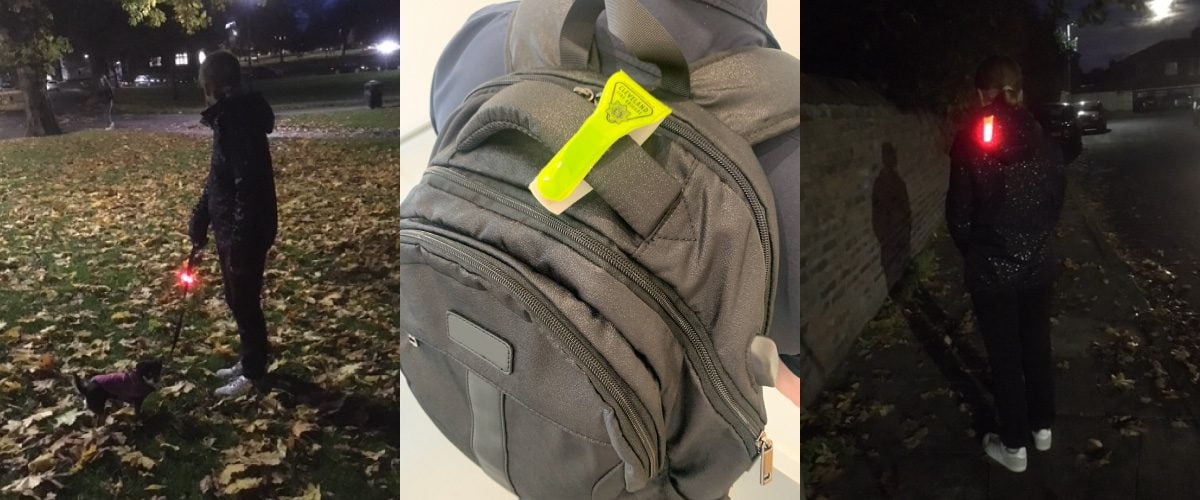 Cleveland Fire Brigade is reminding all road users (including pedestrians, runners, dog walkers and cyclists) to make sure they are visible on these dark mornings and evenings.
This initiative is part of the Brigade's support for the annual BRAKE Road Safety Week (18-24 November) which this year has the theme 'Step Up For Safe Streets'.
Andrew Bright, the Brigade's Learn and Live Co-ordinator said, "This is the time of the year when people out and about on the streets can go unnoticed to passing motorists as they sometimes simply cannot be seen. By wearing reflective clothing or attaching light reflectors on your bag, sleeve or even your dog, means accidents can be avoided and lives saved. Cyclist should have lights and reflectors on their bikes but can further enhance their visibility using additional reflectors."
The Brigade is shining a light on winter road safety. If you are in a running, dog-walking, cycling or walk to school group, just follow us on Instagram, post a photo of your group and tag us in and we will be in touch with the first 50 groups to provide you with FREE light-up reflectors to help our communities Be Safe and Be Seen (limited supply available).
Between April 2018 and March 2019, the Brigade attended 323 road traffic collisions and 37% of these (119) were during the winter months from November to the end of February
Every 20 minutes someone is killed or seriously injured on a British road and each of these tragedies is preventable. BRAKE Road Safety Week is a reminder for everyone to learn about what they can do to avoid becoming another road casualty.
For more information on Brake Road Safety Week go to www.roadsafetyweek.org.uk