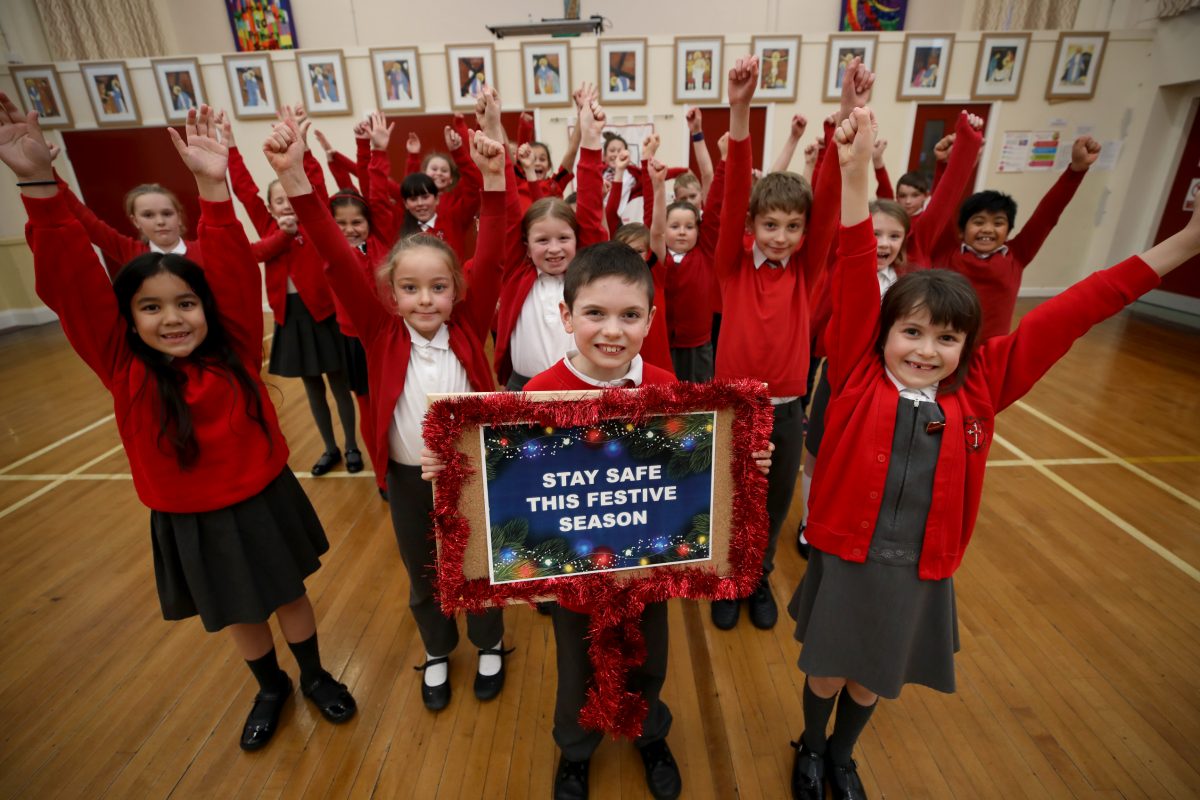 Young actors have been working with Cleveland Fire Brigade to cook up four humorous short films to deliver serious kitchen fire safety advice messages to help people avoid home fires during the festive season.
They focus on four key messages – don't drink and cook, stand by your pan, keep it clean and dust it test it (smoke alarms).
The actors are pupils at Sacred Heart RC Primary School in Hartlepool where they are members of The Northern School of Music Drama Club.
The films pay homage to school nativity plays and the sketches that the children of Mitchell Brook Primary which feature in Channel Four's Big Fat Quiz of the Year each December.
Steve Johnson, Area Manager, Prevention, said: "These young actors are hugely talented this is a fun and memorable way of getting some serious messages out. We want everyone to have a safe and happy time during this magical time of the year. By following these simple safety tips people can avoid the unwanted present of a fire in the kitchen which could put property and lives at risk.
"It is sometimes tempting to have a quick bite to eat when you come home from a night out. It is much safer to pick up the phone and order a takeaway instead or prepare something before you go out. There are also lots of distractions when cooking, particularly around Christmas with friends and family visiting and it is important to never leave your cooking unattended, even a momentary lapse could result in a fire. If you need to leave the room, turn it off and stay safe.
"Cleaning grills and cooking equipment is also important as a build up of dirt and grease can provide fuel for a fire.  Smoke alarms should be regularly tested – you are four times more likely to die in a fire if you don't have a working smoke alarm."
Amanda Howell, Headteacher, Sacred Heart RC Primary School, said: "The pupils had a great time making the films and were delighted to help with such an important campaign. I am very proud of them."
You can view all four films at www.youtube.com/clevelandfb