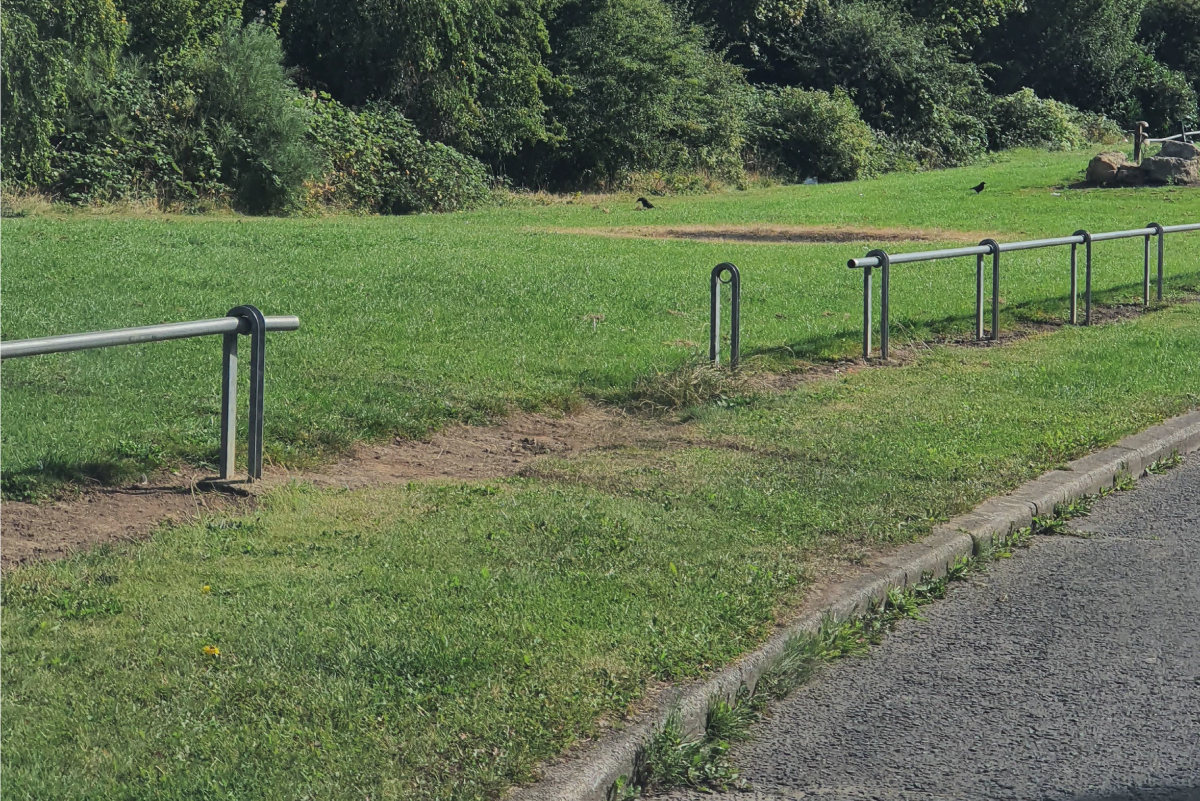 Local Fire Fighters are taking swift action against the causes of deliberate fires using the FixMyStreet app.
Fly-tipping sites often become targets for deliberate fires when arsonists set rubbish alight. So, when Community Liaison Officer Darren Lane spotted sections of fence missing on wasteland near Northbourne Road in Stockton, and found evidence that rubbish piles had been burnt, he was keen to ensure the area was properly secured with new fencing.  Darren used the FixMyStreet app to quickly log the issue and inform the local authority.
This is just one example of the way FixMyStreet is being used by emergency services staff to report incidents or repair needs quickly and effectively. Anyone can use the app to report issues like fly-tipping, abandoned vehicles, problems with street furniture and broken street lighting or problem parking that is likely to obstruct emergency vehicles.
Cleveland Fire Brigade is urging local people to join them in improving our communities by downloading the app or reporting issues online at www.fixmystreet.com. This allows you to report a problem quickly by pinpointing the location and identifying the issue by selecting common problems from a list. You can also add a photograph and short description. The whole process is really simple and only takes a few minutes.
Ian Hayton, Chief Fire Officer, said, "We are delighted to be working in partnership with Fix MyStreet. The App is proving a useful tool when it comes to fixing problems such as fly-tipping. We know fly-tipping can lead to deliberate fires. Taking quick preventative action by reporting problems improves not only the appearance of our communities, but can also stop issues escalating.
"We are encouraging the public to download this easy-to-use app. It can help us all take pride in our communities and keep them safe for everyone. The more people who use the app to report issues, the more support we have in reducing deliberate fires across Cleveland. The app makes it simple for people to report issues, which in turn means it's easier for local authorities to take timely action."