Fire safety tips are on the menu for food outlets with sleeping accommodation within the premises.
And all businesses are also being reminded to take steps to help stop deliberate fires.
This advice comes from Cleveland Fire Brigade ahead of Business Safety Week next week (9 September to 15 September). Figures show that 86% of businesses that have a fire simply never recover and literally go out of business.
All business owners have a legal responsibility to ensure people on the premises are safe. This means secure escape routes, unblocked exits, identifying hazards and training staff what to do in the event of an emergency. During Business Safety Week we are particularly targeting food outlets where people sleep within the premises, following a number of incidents.
It is a legal requirement to carry out a Fire Risk Assessment to ensure your premises are safe. Failure to comply with this and carry out any necessary improvements to reduce the risk of fire and keep people safe could result in Cleveland Fire Brigade closing the business.
Joe Flounders, Head of Fire Engineering, said, "The short time you invest in carrying out a fire risk assessment and making improvements could save the lives of your employees, customers or family members and keep your business open."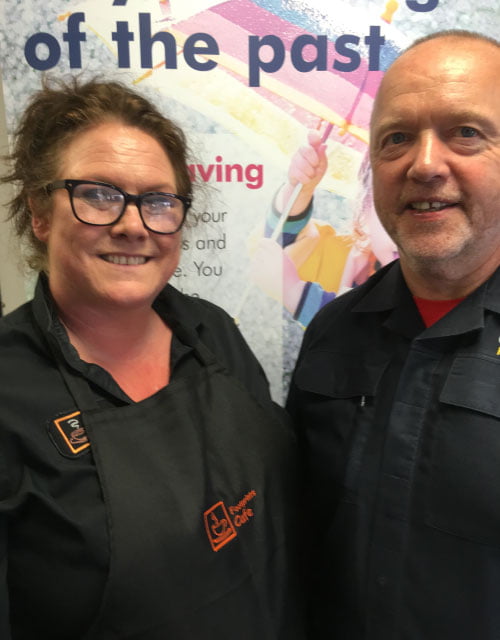 Cleveland Fire Brigade recently provided fire safety advice to UK's first combined community bank and coffee shop in Redcar. Footprints Café in the High Street, opened last week, and aims to make life a little easier for those in financial hardship. The cafe is based within the South Tees Community Bank.
Kat Kempen, Manager, Footprints Café, High Street, said: "We are a completely new business and we got fire safety advice from Cleveland Fire Brigade. We started from scratch so this support and advice was invaluable."
All business can also take simple steps to reduce the risk of being the target for deliberate fires. These include:
Storing waste in a secure area away from the building
Keeping entrances/exits clear
Keeping perimeter fencing secure and repair damaged fencing
Consider installing external lighting and/or CCTV
Joe Flounders added, "Your business is our business and we are here to help keep you open and safe. There is lots of information and advice on our website and our Fire Engineering team are here to support businesses across Cleveland."
For more information on fire safety legislation or to download our leaflet Safer Business: Information and advice to reduce deliberate fires visit www.clevelandfire.gov.uk/business.
Business Safety Week is national campaign and an opportunity for Fire and Rescue Services to make businesses aware of the support and help available to ensure they are complying with the law.​