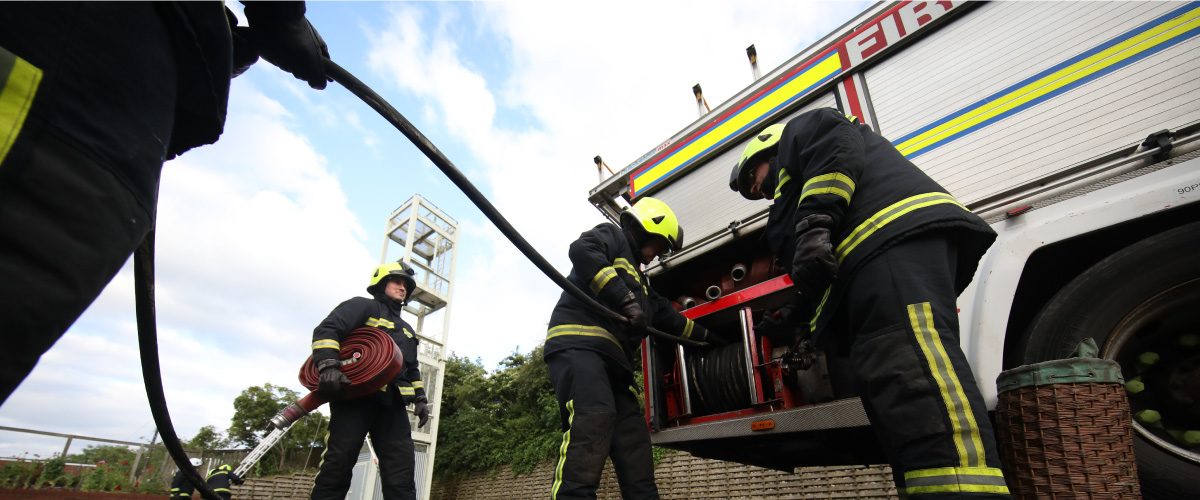 Cleveland Fire Brigade are launching a recruitment campaign for retained firefighters – this is the chance for those who are already employed or have other responsibilities to commit time to be on-call to tackle fires, road traffic collisions and other emergencies.
Interested candidates are being encouraged to drop-in to one of our drill nights where they can talk to our current retained firefighters and find out more about what's involved and how this role can fit in alongside other employment and family life.
Retained firefighters come from all walks of life mechanical technicians to office workers, builders to waitresses. Beth Heagney, 25, works front of house at Rapps café and restaurant in Saltburn and is a Retained Firefighter based at Skelton Community Fire Station.
She said: "I work part-time at the cafe so this fits in perfectly as I am free the other days to be available for duty. The training is hard but really worth it. It covers everything from ladders and hose running to searching buildings, fires and road traffic accidents. I really enjoy it and it's really interesting and you know you are helping the local community. I have attended lots of different incidents, including woodland fires and road accidents, and there is a lot of variety as you never know what you are going to be called out for. It is a job I would recommend for anyone."
Joe Leighton, 33, a mechanical technician with British Steel at Skinningrove, is also a retained firefighter based at Skelton.
He said: "It is something I have always wanted to do and I absolutely love it. It's my way of putting something back into the community. There is great variety. The training is superb and I have picked up skills, such as first aid and basic firefighting, which are transferable to my duties at work and I am sure my employers appreciate that.
"Being a Retained Firefighter also fits in well with my shifts at British Steel. I would certainly recommend others to take up the role. You can certainly make a difference to the lives of many people."
Ian Hayton, Chief Fire Officer, Cleveland Fire Brigade, said: "Retained Firefighters make a valuable contribution in helping protect the community and it is hugely appreciated that they are prepared to give up some of their valuable spare time to perform these duties. They are a credit to the Brigade and we would certainly encourage others to come forward in what is very rewarding and fulfilling role."
A retained firefighter is someone who responds to a range of fire and rescue service incidents from emergency calls to carrying out safer homes visits and working in the community.
Retained firefighters must be able to respond and arrive within five minutes of their nearest fire station. Full training is provided and no experience is necessary. Vacancies are available across Cleveland and we are seeking applications from those available weekdays. Where an applicant cannot commit to the maximum of 90 hours availability per week, job share maybe considered. The deadline for applications is 22 September.