Firefighters are on emergency call-out against blood cancer with a special open day at Middlesbrough Community Fire Station on Saturday 3 August.
They are appealing for blood stem cell donors to come forward after the treatment saved the life of colleague Craig Strike.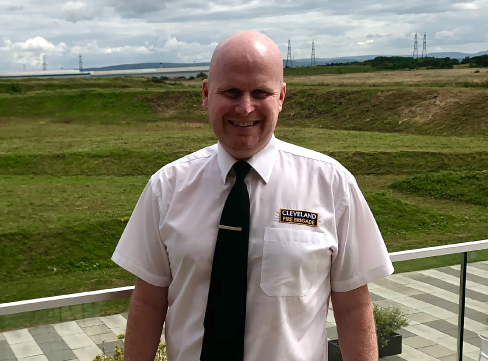 Craig, aged 35, was first diagnosed with Hodgkins Lymphoma, a type of cancer of the lymphatic system, in 2008 when his daughter was just one month old. Despite a series if brutal treatments, including intensive chemotherapy, it came back three times and he was only saved after a perfect blood stem cell match was found in Germany.
He said: "I went through really tough times and there were times when I was quite prepared to say enough is enough. But thanks to the fantastic support of my family and the Brigade I carried on until the donor was found five years ago. I just want people in the same position as me to know there are donors out there and that is why we are appealing for as many people as possible to come forward. Donors are urgently needed.
"People can come along to the Open Day, enjoy a host of fun activities for all the family, and maybe take a few seconds to have a swab taken from the inside of the mouth to go on the donor register."
Cleveland Fire Brigade has teamed up with cancer charity DKMS in promoting the register of blood stem cell donors. Full details are of the charity are available at www.dkms.org.uk
The Open day runs from 10am to 1pm, and apart from fire engines and other fire equipment on display, there will be a climbing wall, face painting a BBQ and see army vehicles.
Craig, Station Manager in the Operational Assurance team at the Brigade's Training and Admin Hub in Hartlepool, added: "It was two weeks before my 30th birthday in 2014 that I was told my cancer was back again. I was told the only real option was a full scale stem cell transplant and the search began for a donor. I was incredibly lucky that a perfect match was found.
"Colleagues have been fantastic in helping organise the day and I hope we get a big turnout. It is just a small gesture to go on the list but you could have a huge impact ion someone who is suffering. You could be saving a life."