Fire crews will be out and about knocking on doors and visiting schools in North Ormesby to reassure residents and young people about fire safety.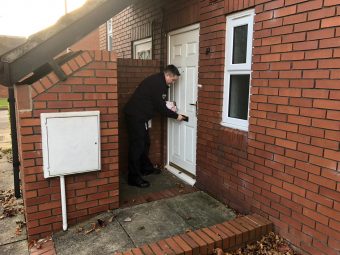 It follows the deaths of two people in a house in Beaumont Road after a fire in the property.
Neighbours raised the alarm after windows were blackened and the occupants had not been seen for a couple of days
The fire has been confirmed as not suspicious.
Steve Johnson, Area Manager, Prevention and Protection, said: "Despite this tragedy we would like to remind people that Cleveland is one of the safest places in the country. We have the lowest number of accidental house fires and these are continuing to go down.
"We will be on the streets, knocking on doors and going into local schools to advise on simple tips that help you stay safe in the home. We will be checking and fitting smoke alarms as required. Without a smoking smoke alarm you are four times more likely to die in a fire. They only take a few seconds to fit and they save lives. They should be tested at least once a week.
"We place a high emphasis on prevention work and anybody in Cleveland who would like a Home Fire Safety Visit should get in touch by ringing 01429 874063."
Fire crews will also be giving fire safety lessons in schools and giving safety tip leaflets for pupils to take home.