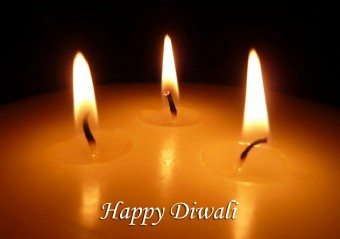 Cleveland Fire Brigade is urging families who celebrate the Hindu festival of Diwali to be aware of the increased fire risk to their homes and to take extra care during the celebrations.
Diwali, also known as the 'festival of lights' is on Wednesday 11 November this year and is celebrated by Hindus, Jains and Sikhs.
Dave Turton, Head of Community Safety at Cleveland Fire Brigade, said: "This religious festival is a busy time, as families and friends get together and symbolic candles are lit. All of these ingredients increase the risk of fire in homes as it is easy to get distracted with all of the festivities going on.
"When celebrating, please follow our simple safety advice."
• Treat the Diva (candle) as you would any other flame:
o Use only enough ghee (clarified butter) to last your Puja (worship).
o Place it in a suitable fire resistant candleholder and do not leave it unattended
o Keep the flame a safe distance from curtains, furniture or decorations at all times. Long hair and clothing are also very flammable.
• Treat fireworks with great caution:
o Only buy fireworks marked with British Safety Standard BS7114
o Always follow the firework code – www.clevelandfire.gov.uk/bonfire
• Keep fireworks and candles out of the reach of children and ensure they are supervised at all times.
• If you decide to cook deep-fried food:
o Stand by your pan – never leave cooking unattended.
o Dry your food before placing it in the hot oil.
o If the oil starts to smoke, turn off the heat and leave the pan to cool.
o Never fill the pan more than one-third full of oil.
o If your pan catches fire, never throw water over it. Get out, stay out and call 999.
Cleveland Fire Brigade offers residents a free Home Fire Safety Visit, where firefighters will come to your home and give valuable safety advice and help make an escape plan which will be tailored to you and your family's needs. Free smoke alarms will be supplied and fitted if needed. Call us on 01429 874063 to arrange a visit at your convenience.
For further information and safety advice visit www.clevelandfire.gov.uk/bonfire or follow us on Facebook (/clevelandfb) or Twitter (@clevelandfb).