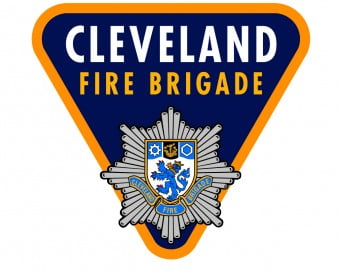 Cleveland Fire Authority has today (Monday 6 January) launched an extensive six week public consultation and communication exercise on its Community Integrated Risk Management Plan 2014 – 2018.
The Public Consultation will endeavour to engage all stakeholder groups to raise awareness and understanding of the changes within its Fire Service over the next four years. Equally, the Fire Authority is keen to give the public an opportunity to contribute to its decisions for improving community safety on Teesside.
Chief Fire Officer Ian Hayton said: "Our approach to risk management is well-founded on a balanced strategy of prevention, protection and emergency response and our excellent performance tells you that this approach has been highly successful. Indeed, the residents on Teesside are less likely to have a fire in the home than in any other part of the country.
"In addition, due to our proactive prevention and protection campaigns we are now thankfully experiencing an all-time lowest levels of operational emergency incidents, more than half of what we responded to ten years ago, and now the majority of incidents that we do respond to are low risk and non-life threatening.
"The Community Plan sets out: the Authority's approach to managing risk; what we are doing to protect people, buildings and the natural environment from fire and other emergencies; how we will continue to deliver our excellent services effectively and efficiently; and how we will achieve the appropriate balance between risk and the shrinking resources available to us."
A series of consultation meetings will now be held across the area. At each meeting, Fire Service Officers will be giving presentations summarising the issues that are being consulted upon. They will also be able to answer any questions that people have about the consultation. The Community Plan will be made available online at www.clevelandfire.gov.uk along with an opportunity to comment online or through social media. Consultation forms are also available from fire stations, council offices and libraries across Teesside.
Councillor Robbie Payne, Chair of Cleveland Fire Authority said: "It is always difficult to make decisions that are borne out of budget constraints but as a forward thinking Fire Service, Cleveland is once again leading the way and showing that it is making sound business decisions that will ensure the service is efficient, effective and robust.
"The reality of the situation is that we will have fewer firefighters staffing fewer fire engines and we may even have to close a fire station. Our Fire Service will not be the same as it is now and we know that some fire engines may take longer to reach some incidents. We accept that no-one will be happy about this, not least ourselves but we believe we have no other choice as the Authority must address the Government imposed £6 million grant reduction over the next four years. This challenge is exacerbated given the previous years' £4m cuts and the associated job losses that have already been made as a result of public sector austerity.
"I would encourage everyone to take part in this consultation process and let us know their views. The responses we receive are vital and will help shape the fire service in future years."
The Community Plan details our proposals for 2014-18. The Fire Authority believe that these proposals will have the least negative impact on service provision and most importantly community and fire-fighter safety. The proposals include:
examining the number of committees and elected members required to govern Cleveland Fire Authority saving £0.040 million
undertaking a full organisational review to include: management structures; prevention , protection, and technical and corporate support services; fire control capability; and trade union facilities time saving £1.1 million
deploying our emergency response resources against actual risk (incidents) rather than potential risk
introducing enhanced capability rescue pumps at Stranton, Redcar, Stockton and Coulby Newham that combine the functionality of a fire engine and a specialist emergency tender vehicle removing 16 firefighter posts and saving £0.610 million
combining the functionality of a fire engine and a specialist aerial platform by the provision of a Combined Aerial Rescue Pumps (CARP) at Middlesbrough and Stockton removing 8 firefighter posts and saving £0.305 million
closing Marine Fire Station and the transfer of the existing fire engine to Stockton fire station where it will be crewed by on-call fire-fighters removing 20 whole-time firefighter posts and saving £0.616 million
introducing on – call crewing arrangements for the second fire engines at Stranton, Stockton, Thornaby, Grangetown, and Redcar fire stations removing 76 whole-time firefighter posts and creating 60 On-Call firefighter post with a net saving £2.161 million
introducing small (low risk) fires units at Stockton and Grangetown fire stations crewed by 12 whole-time fire-fighters on a peak activity staffing arrangement costing £0.459 million