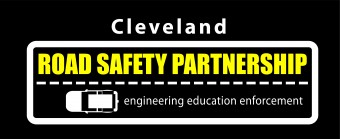 AN awareness-raising campaign to promote safe winter driving is to be launched this week (November 9th)
Under the campaign slogan of "a two-minute check prevents a wreck", the Cleveland Road Safety Partnership is calling on motorists to ensure that their cars are safe to drive in winter conditions.
Road safety officials say a series of basic checks – covering tyre tread and pressure, lights, fluid levels, windscreen wiper blades and windscreen washer fluid – could be the difference between life and death.
And as part of their campaign, they have joined forces with four commercial partners – North Eastern Tyre and Autocare/Kwik-Fit, Halford's Autocentre,  Derek Campbell's Exhaust and Tyre Centre in Stockton and Hodgson's Unique, Middlesbrough – to offer a range of special deals that will, hopefully, encourage motorists to have their vehicles checked.
The campaign will be officially launched at a special event at Coulby Newham Fire Station opposite the Parkway Centre in Coulby Newham, Middlesbrough, on Saturday 9th November  from 10am-4pm where information packs offering a range of safe winter driving advice will be handed out free of charge.
Free five-point drive-through vehicle checks will also be available on a first come-first served basis throughout the day at Coulby Newham Fire Station. Fire brigade staff will also be offering free washer bottle top-ups.
Middlesbrough Council Road Safety Team will also be in attendance offering free driver eye sight tests, advice on child seat fitting and giving drivers the opportunity to test their braking reaction's on a simulator.
Richard McGuckin, Vice-Chair of the Cleveland Road Safety Partnership, said: "The event on November 9th is a great opportunity for drivers to obtain a whole host of information about safe winter driving and to have their cars checked. I'd also like to take this opportunity to thank our commercial partners for supporting this initiative with some great offers."
The commercial partners involved in this event are also all offering free multi-point winter safety checks at their centres to help keep motorist safe and legal on the roads.
Mr McGuckin added: "It must be stressed that it is the duty of all  motorists to regularly check our own vehicles and ensure  they are properly maintained and equipped to deal with winter weather and road conditions.
"In adverse weather conditions, drivers really should think carefully about whether their journeys are absolutely essential. If they are, then drivers should ensure  they are equipped to deal with all eventualities. For longer journeys, they should pack a flask containing a hot drink, warm clothing, blankets, wellington boots and a shovel."