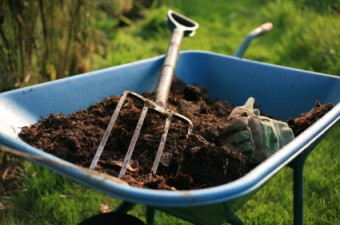 Fire Chiefs are urging allotment owners to be vigilant and take precautions to help reduce the risk of fire which could potentially destroy their plot and others.
The warning comes after a fire in Thornaby which destroyed four sheds and its contents and took firefighters almost 2.5 hours to put out.
Les Jones, Head of Community Safety said, "With so many combustibles at allotment sites, it is essential that precautions are taken as a small fire can easily take hold and destroy everything very quickly. Please follow our top safety tips to help keep your allotment safe."
Top safety tips:
Make sure tools, etc are put away out of sight – if there is a problem with theft on your site, consider taking valuable tools home with you
If hazardous materials such as pesticides, fertilizers and gas cylinders are stored on your plot, ensure the appropriate sign is used and visible to the emergency services.
Security mark your property – maybe paint your postcode or name onto your property to act as a visible deterrent to thieves
Put up signs warning potential thieves your property is security marked and can be identified by the police
Don't keep large quantities of flammable liquids (eg paint, diesel, weed killer, etc.) or rubbish in your shed or on your plot as these can be a target for arsonists
Don't use heating equipment, cookers/camping stoves or any other naked flames in your shed.
Consider planting "spikey" plants around the perimeter of your plot or site, such as pyracantha, or roses – this will discourage people from climbing over fences
Join your local Neighbourhood Watch Scheme.