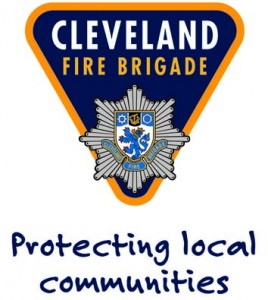 Investigators from Cleveland Fire Brigade have concluded that the cause of the fire in Carlton Village was electrical.
Officers from Cleveland Police have confirmed that the fire is not being treated as suspicious and there will be no criminal investigation. A file has been passed to the Coroner.
An initial joint investigation began following the deaths of William and Eileen Volume after reports of the fire at the detached house at around 5am on Thursday 4th April. Officers from both Cleveland Police and Cleveland Fire Brigade would like to extend their sympathies to the family of William and Eileen and would also like to thank the villagers for their patience while the investigation was carried out.
Phil Lancaster, Director of Community Protection from Cleveland Fire Brigade said: 'This was a tragic accident caused by an electrical fault in the property. Keeping our communities safe is at the heart of everything we do. We are seeing more and more that the only way to stop needless fire tragedy is through the installation of domestic sprinklers. We will continue to champion the use of domestic sprinklers and campaign for a change in legislation that requires their installation into homes.
'Over the next week we will be in Carlton and the surrounding villages offering fire safety advice and Home Fire Safety Visits to local residents, so if you see us come and have a chat, it could save your life.'
If you would like a free Home Fire Safety Visit, where firefighters will come to your home and give valuable safety advice and help make an escape plan which will be tailored to you and your family's needs. Free smoke alarms will be supplied and fitted if needed. Call us on 01429 874063 to arrange a visit at your convenience
You can also view home fire safety advice here, where you can also find information on domestic sprinklers. Remember you can also follow us on Twitter and Facebook (clevelandfb) for safety information and news.
Note to Media
The family of William and Eileen have declined to release a tribute or photo.