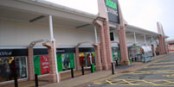 Cleveland Fire Brigade will team up with ASDA and volunteers from the Cleveland Fire Support Network next week (Wednesday 23 May) to promote key fire home safety messages to shoppers.
Firefighters from Thornaby Fire Station will be passing on top tips and advice at the ASDA Living store,TeessideRetailParkbetween 10am and 2pm.
Kitchen safety will be particularly high on firefighters' agenda after it was revealed recently that over the last three years (2009 to 2011) there were 614 accidental house fires in Cleveland, 333 (52%) of which started in the kitchen.
Heather Whyman, Chief Executive of the Cleveland Fire Support Network, said: "We are delighted to be joining forces with ASDA Living to spread important safety messages to the community.
"This is part of our partnership working to ensure that residents are fully aware of the dangers in their home and how they can stay safe by following some simple tips."
As part of the joint venture, around 80 ASDA Living staff will be trained by the Brigade in resuscitation techniques as well as Learn and Live driving safety.
Meanwhile, staff from ASDA Living will be helping to promote the Brigade's free Home Fire Safety Visit scheme, wherebyClevelandresidents can benefit from a home visit from firefighters who will provide and fit free smoke alarms if needed.
Dominique Campbell of ASDA Living said:  "Colleagues from ASDA Living Teesside welcome the opportunity to be involved in promoting safer living information to our customers. ASDA are committed to expanding the relationships between the store and the local community and we hope our customers will benefit from this truly valuable event."
To help keep you and your family safe from fire, the Brigade provides free Home Fire Safety Visits and will fit smoke alarms if needed. Call 01429 874063 to arrange a visit to your home and you will receive specific fire safety advice for you and your family.