CLEVELAND Fire Brigade is holding two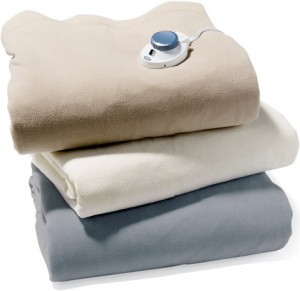 special
events next week to test people's electric blankets and replace them for free if they're not safe.
The 'Electric Blanket Amnesty' is open to people in the borough of Stockton-on-Tees who meet certain eligibility criteria. It is part of the Warm Homes, Healthy People Project being run by Stockton Council and its partner organisations.
The dates and times of the safety checks are:
* Monday 27 February between 10am and 1pm at Thornaby Fire Station, Master Road, Thornaby.
* Tuesday 28 February between 10am and 1pm at Stockton Fire Station, South Road, Norton.

You are eligible to take part if you are:
 over 75 years of age or
 suffer from existing health problems which could be affected by the cold or
 live alone or
 spend over 10% of your household income on fuel
You can also take part if you:
receive one or more of the following benefits – Pension Credit, Child Tax Credit (under the free school meal threshold), Income Support, Income-Related Employment and Support Allowance or Income-Based Job Seekers Allowance
and
have parental responsibility for a child under five who lives with you or
receive Child Tax Credit which includes a disability element of any kind or
receive a Disabled Child Premium or a Pension Premium of any kind.
If your electric blanket fails its test, the Fire Brigade will replace it with a new one for free. Please note however that the Brigade is not able to dispose of old electric blankets.
Tracey Bell, the Fire Brigade's Community Health & Wellbeing Manager, said: "If you live in the borough of Stockton and you meet the criteria, please come along and have your electrical blanket tested. It could potentially save your life."
The Warm Homes, Healthy People Project is aimed at improving health, home energy efficiency and housing standards whilst reducing fuel poverty and the number of hospital admissions and deaths due to cold weather.
To help keep you and your family safe from fire, the Brigade also provides free Home Fire Safety Visits and will fit smoke alarms if needed. Call 01429 874063 to arrange a visit to your home and you will receive specific fire safety advice for you and your family.
For further safety information and news about the Brigade join us on Facebook or Twitter.