Alcohol Safety Week takes place between 14th-20th of November 2011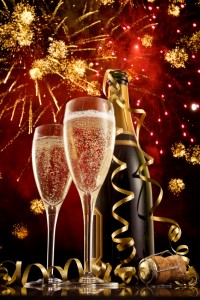 and Cleveland Fire Brigade is spreading the message to keep our communities safe.
'Stay Safe & Celebrate' is the message from the Brigade with many celebrations on the horizon including Christmas and New Year this often means alcohol is involved. Consuming alcohol in moderation can be a safe addition to any celebration however when you drink to excess your judgement and decision making becomes impaired. Being drunk can make you uncoordinated and uninhibited and as a result you are more at risk of causing a fire from cooking or smoking.
Between November 2009 and October 2011 there were 30 drug/alcohol related fires in Cleveland. Such incidents can involve anything from leaving a chip pan unattended or falling asleep after too much to drink which can result in fire through household appliances being left on.
Often the person who has been drinking will not wake up when a fire takes hold, particularly if they do not have a working smoke alarm. Even when the alarm is raised and firefighters enter the home, it is not uncommon for a person to have already lost consciousness and died through smoke inhalation.
Les Jones, Head of Community Safety said:
"It only takes one act of carelessness when smoking or cooking to result in someone losing their home, their possessions or, ultimately, their life. Even if the person is not asleep, intoxication can cause drowsiness and can make them less alert to the signs of fire. When they do discover a fire, the alcohol/drugs can heighten feelings of disorientation, making it difficult for them to escape."
If you are thinking of having a drink, follow our safety advice below to 'Stay Safe & Celebrate:
Do not drink so much that you cannot take care of yourself, your family or your home.
Don't drink and fry/cook: plan ahead. Either prepare some food before you go out that doesn't need cooking or better still, get a takeaway, it could save your life.
Never drive home when you have been drinking, and take care if walking home.
If you smoke, take extra care when you're tired or have been drinking alcohol. It's very easy to fall asleep without realising that your cigarette is still burning.
Don't drink alcohol if setting off fireworks.
Don't light candles if you've been drinking. Drinking and naked flames shouldn't mix.
Many fire deaths which include alcohol as a contributing factor involve people who may live alone or have alcohol problems. If you have friends or relatives like this pay them a visit and make sure their homes are safe from fire. 
Alcohol may affect your judgement – don't take risks by tackling a fire. Get out, stay out and dial 999.