Cleveland Fire Brigade has issued a final appeal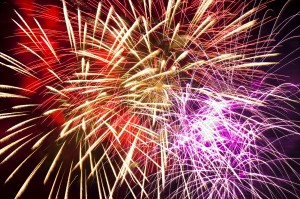 for people to put safety first on Bonfire Night.
It follows a hard-hitting, three-week safety campaign across the Cleveland area which has included firefighters getting on their bikes to get to the heart of communities, a DVD being shown in schools, leaflets and posters, the use of social media and organising a series of activities for young people.
Brigade bosses are also appealing to parents to play their part on the on Bonfire Night and across this weekend by knowing exactly where their children are and what they are doing.
Steve Johnson, Arson Reduction and Fire Investigation Manager with Cleveland Fire Brigade, said: "Parents have a really important part to play in ensuring that their children do not come to any harm. I would like parents to ask themselves where their children are on Bonfire Night and whether they are doing enough to protect them from the dangers that arise year on year."
Mr Johnson also urged people to attend an official firework event and report rubbish or potential bonfires for removal. All details can be found by visiting www.clevelandfire.gov.uk/firework.
If you are planning your own fireworks then follow firework code:
Stand well back
Keep pets indoors
Keep fireworks in a closed box
Only buy fireworks marked BS 7114
Light at arms length, using a taper
Follow the instructions on each firework
Don't drink alcohol if setting off fireworks
Always supervise children around fireworks
Never give sparklers to a child under 5
Light sparklers one at a time and wear gloves
Never put fireworks in your pocket or throw them
Never go near a firework that has been lit. Even if it hasn't gone off, it could still explode
Figures compiled by Cleveland Fire Brigade show that between 22 October and 12 November last year, 65 people were taken to the James Cook University Hospital of South Tees NHS Trust alone after sustaining bonfire or firework-related injuries.
Mr Johnson added: "We want everyone to remember 5 November for the right reasons and not for attending accident and emergency with burns with your loved ones".