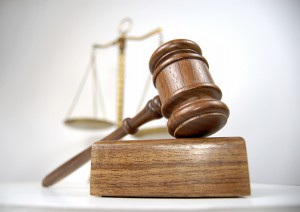 CLEVELAND Fire Brigade has again stressed its zero tolerance approach to arson after a man was today (Friday 5 August) sent to prison for five years for trying to burn down a nightclub.
David John Niven, of Brogden Green, Middlesbrough, was sentenced at Teesside Crown Court after being found guilty in May of arson being reckless as to whether life is endangered.
Niven, who is 54, had denied the charge, but the jury heard that on 26 January last year he started a fire at the rear of the Platinum Bar in Linthorpe Road, Middlesbrough – which was closed at the time – using a halogen heater and flammable rubbish in the stairwell. He also tampered with the mains gas supply, which could have caused an explosion.
Niven was caught following a joint investigation by Cleveland Fire Brigade and Cleveland Police using the latest forensic techniques.
Speaking today after the outcome of the case, Barry Waller, Cleveland Fire Brigade's Head of Fire Engineering, said: "This was an extremely dangerous incident for the firefighters who were attending it, due to the gas which had been released into the property.
"Their prompt action in quickly extinguishing the fire and isolating the gas supply averted a much bigger incident.
"If a gas explosion had occurred, it would have destroyed the building, created a very large fire and put members of the public in great danger.
"This is the latest of several recent successful prosecutions of arsonists in the local courts and it should remind people once again that Cleveland Fire Brigade will not tolerate anyone who deliberately starts a fire.
"We will rigorously investigate all fires in the Teesside area and do everything we can to track down and prosecute any offenders."   
Over the past three years, incidents of arson have dropped by 59% throughout the Cleveland area, from 6,149 in 2008/09 to 2,538 in 2010/11.