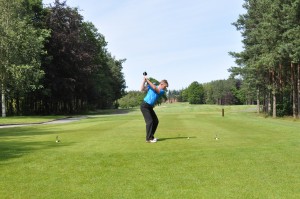 Cleveland Fire Brigade held its Annual Charity Golf Day in July in aid of the Fire Fighters Charity and raised about £2000.
The day took place at Wynyard Golf Club in glorious sunshine, where a record of 16 teams of four competed against each other in a tournament of 'Texas Scramble'. Teams included local businesses and representatives from businesses in the fire sector.
The money raised will be donated to the Fire Fighters Charity which supports all fire service personnel during their times of need, and assists thousands of individuals every year by providing pioneering treatment and support services.
Ian Hendry, Event Organiser said: "This was the sixth Annual Charity Golf Day we have held and by far the best. Each year we have tried to improve the day which this year resulted in more teams playing and more money being raised for the Fire Fighters Charity.
"My thanks go to Ian Hayton, Chief Fire Officer, Wynyard Golf Club, and all the participants…a great day that raised much needed funds for a great cause."
Tom McLaughlin, Regional Director of Lorne Stewart who attended the event said: "An excellent golf day for a very worthwhile charity, held at an excellent venue with very enjoyable people. Our Clients thoroughly enjoyed themselves throughout the whole day."
Next year's Charity Golf Day will take place on Thursday 19 July 2012. If you would like to know more or provisionally book a team, please contact Denise Lee, Community Engagement and Events Officer on 01429 874042 or email communications@clevelandfire.gov.uk
See pictures of the teams below: