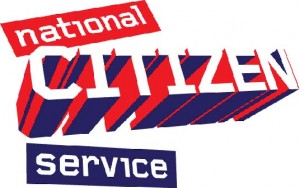 National Citizen Service has begun in Cleveland today with the first of nearly 1000 young people visiting Cleveland Fire Brigade Headquarters in Hartlepool to take part in some exciting and fun activities.
Around 80 of the 16-year-olds taking part will be meeting each other for the first time today when they take on an assault course, take part in the games and activities on offer and speak with police and fire officers as part of the scheme.
The scores of other young people will be meeting at venues in Middlesbrough, Stockton and Redcar both this week and next week, which will mark their first day on the voluntary programme.
Those who are taking part in Cleveland will either enjoy an adrenaline filled outward bound camp in Hexham for a week or will set sail on an ocean going experience with the Tall Ships.
Only 10,000 16-year-olds nationally will be taking part in the scheme this year and Cleveland is one of the few areas chosen to be a pilot area.
The voluntary programme combines three weeks of full time activities and a further 30 hours on a part-time basis over a number of weeks. It includes fun and challenging activities and a self-designed social action project.
National Citizen Service is a Big Society initiative, supporting young people from all backgrounds to work together, take on new challenges and make a difference.
Those taking part in the programme can expect to overcome new challenges and develop qualities valued by employers and educational institutions.
The Cleveland pilot is being led by Safe in Tees Valley with support from a number of partners including local authorities, uniformed services, young people's services, the Tall Ships Youth Trust, Zenith Leisure and voluntary agencies.
Youth manager Christine Davidson from Cleveland Police said: "A great deal of hard work has gone into making sure that the National Citizen Service scheme is as fun, interactive and confidence building as possible.
"It's exciting for Cleveland to be part of something so groundbreaking and it's fantastic that some of our young people are getting the once-in-a-lifetime opportunity to take part."
Les Jones, Head of Community Safety with Cleveland Fire Brigade, added: "We are delighted to be participating in the National Citizen Service programme which presents us with an opportunity to reach out to many young people across the Cleveland area.
"This initiative builds on our existing community involvement work which aims to encourage all young people in the Cleveland area to be responsible citizens and play their part to make our community safer."