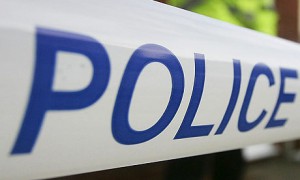 Cleveland Police are currently dealing with the discovery of man's body inside of a blue Nissan Micra in Old Cemetery Road, near to the former Steetley site in Hartlepool.
The body of the 58-year-old man, from Hartlepool, was discovered by police at around 3am this morning (Wednesday 18th May). He had suffered injuries consistent with some kind of explosion which police can confirm had taken place within the vehicle.
The immediate area was cordoned off and the Fire Brigade attended the scene.
Enquiries have continued throughout the morning, and police activity around Navigation Point, where police intend to search a flat, has formed part of these enquiries.
As a precautionary measure, and on advice from the EOD (Explosive Ordnance Disposal) and the Fire Brigade, a 250 metre cordon has been established around the flat in Mandale House on Navigation Point. Several boats on the Marina, and another block of flats have also been evacuated. There is no risk to the public beyond the 250 metre cordon.
Those living in the Navigation Point area should expect considerable disruption for some time and police are asking people to be patient while the incident is ongoing. Hartlepool Council has set up a rest centre inside of Hartlepool's Maritime Experience for the use of anyone evacuated from the Navigation Point area. The Local Authority will also provide transport between Mandale House and the rest centre.
At this point in the enquiry, police are not looking for anyone else in connection with this incident and do not believe that there are any links to terrorism.
Police are currently trying to trace the next of kin.
Two police officers and three ambulance staff suffered minor throat irritation and the decontamination process was dealt with by washing with soap and water. All have since been released from hospital and have not suffered any further effects.