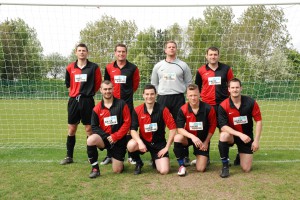 Cleveland Fire Brigade's football team will be representing the UK Fire Service in this year's European Fire Service Indoor Football Championships.The squad qualified after winning the UK competition last year and will be competing 14th-18th May in Ostrava, Czech Republic where Middlesbrough played their first European tie in 2004.
Cleveland Fire Brigade has won the UK competition more times than any other fire service and this is the third time they will represent the UK, winning in Holland in 1986.
Steve McCarten, Billingham Station Manager who is also the Team Manager said: "There will be three days of Football between 10 European nations which include: UK, Romania, Greece, Germany, Hungary, France, Czech Republic, Poland, Luxembourg and Slovakia.
"We are very proud to be representing the UK Fire Services this year and hope we come back with the winning trophy."
For more information please contact Steve McCarten on 01642 546000.