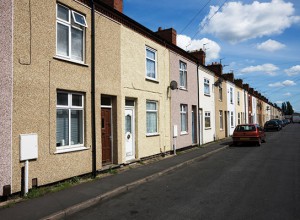 If your home is rented or you are the landlord you must make sure the property is well maintained.
All landlords have responsibilities but tenants must also ensure the property they are living in is safe from the risk of fire.
Landlord's obligations
Under the 1985 Housing Act, if you are a landlord you must make sure there are adequate escape routes in the property you are renting out. Depending on the size of the property, you may also have to fit smoke alarms and provide fire extinguishers.
By law, a landlord must:
Make sure that all the gas appliances provided are maintained in good order and that a Gas Safe Registered engineer carries out a safety check each year.
Maintain all electrical installations (fixed wiring etc) and any electrical appliances provided (cookers, kettles etc) and make sure they are safe to use.
Make sure any furniture and furnishings provided meet the fire resistance regulations.
Your local authority can give you more details about landlord obligations and can force landlords to provide adequate fire precautions.
Fire Service Role
The Regulatory Reform (Fire Safety) Order 2005 applies to the common areas of HMOs (premises occupied as single private dwellings are not included).
This places legal duties on the landlord, managing agent or other responsible person, to assess the fire risk and take adequate fire safety measures to ensure the safety of relevant persons.
Questions to ask your landlord
Has the electrical wiring in the property been checked lately?
Are sockets, switches, light fittings and so on checked every year?
Is there a regular maintenance programme for gas heaters and appliances?
Are the chimneys and flues cleaned and checked regularly?
Is the house registered with the local authority as being lived in by more than one household (multiple occupation)?
You may not be able to force your landlord to do the necessary checks but, if you have any concerns, contact your local Citizens Advice Bureau or your local authority for further advice.
Useful link