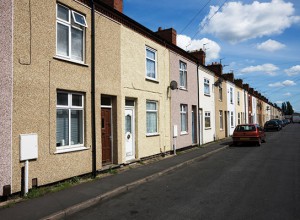 If your home is rented or you are the landlord you must make sure the property is well maintained.
All landlords have responsibilities but tenants must also ensure the property they are living in is safe from the risk of fire.
Landlord's obligations
Under the 1985 Housing Act, if you are a landlord you must make sure there are adequate escape routes in the property you are renting out. Depending on the size of the property, you may also have to fit smoke alarms and provide fire extinguishers.
By law, a landlord must:
Make sure that all the gas appliances provided are maintained in good order and that a Gas Safe Registered engineer carries out a safety check each year.
Maintain all electrical installations (fixed wiring etc) and any electrical appliances provided (cookers, kettles etc) and make sure they are safe to use.
Make sure any furniture and furnishings provided meet the fire resistance regulations.
Your local authority can give you more details about landlord obligations and can force landlords to provide adequate fire precautions.
Fire Service Role
The Regulatory Reform (Fire Safety) Order 2005 applies to the common areas of HMOs (premises occupied as single private dwellings are not included).
This places legal duties on the landlord, managing agent or other responsible person, to assess the fire risk and take adequate fire safety measures to ensure the safety of relevant persons.
Questions to ask your landlord
Has the electrical wiring in the property been checked lately?
Are sockets, switches, light fittings and so on checked every year?
Is there a regular maintenance programme for gas heaters and appliances?
Are the chimneys and flues cleaned and checked regularly?
Is the house registered with the local authority as being lived in by more than one household (multiple occupation)?
You may not be able to force your landlord to do the necessary checks but, if you have any concerns, contact your local Citizens Advice Bureau or your local authority for further advice.
Advice for people living in high-rise accommodation:
Make an escape plan so that you and your family are fully prepared if there's a fire in your flat.
Make sure exits are kept clear of obstructions, and doors to stairways are not damaged or faulty.
If it is too dangerous to follow your escape route because the stairs and hallways are filled with smoke, ring 999 and stay inside the safest room. Keep the door closed and use towels or bedding at the bottom of the door to block the smoke.
If you're trapped, go to the balcony – but don't think about jumping. Wait for the fire and rescue service.
Use the stairs, not the lift, when leaving the building in the event of a fire.
If there's a fire in another flat in the building, you're usually safest in your own home, unless you're affected by the heat or smoke.
In the event of a fire, never assume that someone else has called 999. Make sure your neighbours know about the fire. Bang on their doors on your way out.
Never tamper with internal fire mains (dry riser) inlets on landings. These provide water to firefighters when there's an emergency. It could cost lives if they're not working properly when there's a fire.
If you see a dry riser vandalised or damaged, report it immediately to the manager of the building.
Never park so you block access to high-rise flats. Access roads are designed so that fire engines can get as close as possible to fight fires.
Please don't start cooking if you are very tired or have consumed a lot of alcohol.
If you smoke, make sure you put your cigarettes out properly, and don't smoke in bed.
Register your appliances so you will be the first to know of any safety repairs or recalls. www.registermyappliance.org.uk
Residents living in high-rise properties can request a free Home Fire Safety Visit by calling 01429 874063.
Useful link