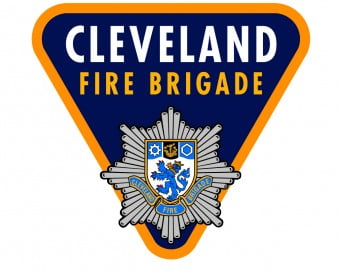 At a meeting today Cleveland Fire Authority has reached a decision on the proposals which were set out in the draft Community Integrated Risk Management Plan 2014 – 2018.
The proposals were put forward following a Government imposed £5.758m grant reduction over the next four years on top of the previous year's £4m cuts.
The Fire Authority undertook an extensive six week public consultation and communication exercise where the Brigade engaged with all of its stakeholders. The aim was to raise awareness and understanding of the changes within the service over the next four years and gave the public an opportunity to contribute to its decisions for improving safety on Teesside.
Councillor Robbie Payne, Chair of Cleveland Fire Authority said, "The decisions we have had to make today have been forced upon us due to the severity of the Government Grant cuts.
"We don't want to have fewer resources and less firefighters but we have to accept that we have less money to run the Brigade and therefore need to change how we do things.   
"The decision to approve the proposals was a difficult one, but sadly one that had to be made. Cleveland Fire Authority believes that by taking the proposals forward, we will still be able to maintain a high level of service which keeps our community safe.
"We have listened to the feedback we have received through the consultation process and we have made changes to the proposals that were first put forward. There is one less fire engine to change from wholetime to on-call saving 16 jobs, we are pushing back some of the cuts to help in managing the staff reductions, and we are removing the proposal on potentially becoming a Public Service Mutual to outside the CIRMP."
Chief Fire Officer Ian Hayton said, "We don't want to make any cuts but with a significant budget reduction we don't have any choice. We have had to look at the best way in which we can continue being a high performing fire service with public safety as a priority. The approved proposals, I believe, will have the least negative impact on service provision and most importantly community and fire-fighter safety.
"The following proposals have been approved by Cleveland Fire Authority and will be implemented over the next four years. A final Community Integrated Risk Management Plan 2014 – 2018 will be produced and released on 1 April which will set out how we will achieve the £5.758m savings."
examining the number of committees and elected members required to govern Cleveland Fire Authority saving £0.040 million

undertaking a full organisational review to include: management structures; prevention , protection, and technical and corporate support services; fire control capability; and trade union facilities time saving £1.1 million

deploying our emergency response resources against actual risk (incidents) rather than potential risk

introducing enhanced capability rescue pumps at Stranton, Redcar, Stockton and Coulby Newham that combine the functionality of a fire engine and a specialist emergency tender vehicle removing 16 firefighter posts and saving £0.610 million

combining the functionality of a fire engine and a specialist aerial platform by the provision of a Combined Aerial Rescue Pumps (CARP) at Middlesbrough and Stockton removing 8 firefighter posts and saving £0.305 million

closing

Marine Fire Station and the transfer of the existing fire engine to Stockton fire station where it will be crewed by on-call fire-fighters

removing 20 whole-time firefighter posts and saving £0.616 million

introducing on – call crewing arrangements for four of the five second fire engines at Stranton, Stockton, Thornaby, Grangetown, and Redcar fire stations

removing 60 whole-time firefighter posts and creating 48 On-Call firefighter post with a net saving £1.761million

introducing small (low risk) fires units at Stockton and Grangetown fire stations crewed by 12 whole-time fire-fighters on a peak activity staffing arrangement costing £0.459 million