Fire Chiefs are urging its residents to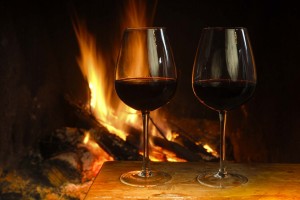 consider that a third of fatal accidental house fires are alcohol related before relaxing and enjoying a drink this festive season.
Cleveland Fire Brigade launched its Stay Safe and Celebrate campaign on 2 December which aims to raise awareness of common causes of house fires during Christmas.
One of the key messages is Don't Drink and Fry – if you have a festive drink don't cook. The risk of accidents, particularly in the kitchen, is greater after alcohol is consumed.
Les Jones, Head of Community Safety said: "We want people to enjoy themselves over Christmas, but we want them to do it safely. It only takes one act of carelessness when cooking to result in someone losing their home, their possessions or their life.
"Often the person who has been drinking will not wake up when a fire takes hold, particularly if they do not have a working smoke alarm. Even when the alarm is raised and firefighters enter the home, it is not uncommon for a person to have lost consciousness and died through smoke inhalation.
By following some simple advice, a tragedy could be avoided.
Buy food on the way back from the pub, rather than attempting to cook when you get home
Make sure cigarettes are completely extinguished and never smoke in bed, fires start when people who have been drinking fall asleep whilst smoking or forget to extinguish cigarettes
Don't light candles if you have been drinking
Don't drink alcohol if setting off fireworks
Many fire deaths including alcohol as a contributing factor involve people who may live alone or have alcohol problems. If you have friends or relatives like this pay them a visit and make sure their homes are safe from fire.
Ensure you have a working smoke alarm and test it once a week #testittuesday
Residents are encouraged to visit the Brigade's interactive house and get detailed safety information and advice.
To help keep you and your family safe from fire, the Brigade provides free Home Fire Safety Visits and will fit smoke alarms if needed. Call us on 01429 874063 to arrange a visit to your home and you will receive specific fire safety advice for you and your family.