Businesses were warned yesterday that they could face severe penalties if they flout Fire Safety regulations.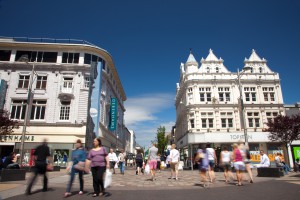 The warning came after Cleveland Fire Authority successfully prosecuted Mr Steven Russell, owner of the Courtyard Hotel, 39a High Street, Stockton on Tees.
On the Monday 28 March 2011 at Teesside Magistrates Court, Mr Russell entered a guilty plea to the charge of failing to comply with a Prohibition Notice. This is an offence under 32(2) (h) of the Regulatory Reform (Fire Safety) Order 2005.
The defendant was fined a total of £1000 for the offence with costs of £3246.
Barry Waller, Head of Fire Engineering for Cleveland Fire Brigade, said: "The prohibition notice was served in November 2009 following several audits and inspections during which Cleveland Fire Brigade had attempted to encourage Mr Russell to bring fire safety measures within the premises up to the required standard. It related to the use of the third and fourth floors and in effect it rendered them unusable until further safety measures were implemented.
"After receiving information that the upper storeys were being used to accommodate guests, a further inspection of the premises by Cleveland Fire Brigade on Wednesday 13 October 2010, revealed that the third floor bedrooms were indeed in use as guest sleeping accommodation without remedial action having been instigated.
"These measures were in place to ensure the safety of residents in the event of a fire and it is important that people realise we take these regulations very seriously and we will take such action whenever necessary."
Ian Hayton, Chief Fire Officer for Cleveland Fire Brigade said, "I would like to commend the professionalism of our staff in carrying out their duties in this case. I would also like to take this opportunity to remind people that the role of the Fire Service in relation to Fire Safety has changed to that of enforcement and it is the responsibility of owners, occupiers or managers to ensure that suitable and sufficient fire safety arrangements are in place within their premises."
If anyone is unsure of their responsibilities please contact the Fire Engineering Department at Brigade Headquarters in Hartlepool on 01429 872311.
For further information, please contact Barry Waller on 01429 874043.